Ghosts' Joy is a new free-to-play strategic game with RPG elements, where you are presented as the ghost lord, who has to fear all citizens of this lovely and peaceful town. In Ghosts' Joy you can enter any house, where you scare it's inhabitants with the help of your ghosts. Each ghost can study unique spells on different in-house objects. The inhabitant's level of fright will grow up after each usage. Player's main goal in each house is to move them out of the house and to get resources – fear points and plasma. Manage these resources to upgrade conquered buildings, restore and develop your ghosts and compete in PvP.
Game Features
Think Globally: Global map. The player interacts with the city, where each building can be scared and conquered. Currently there are 20 ordinary and 10 unique houses on global map. In addition, there are citizens, walking down the streets and cars, driving around. All of them can be scared too to get resources.
Conquer and build: Conquer and upgrade buildings on global map. Player can build and upgrade his own buildings after capture of the house.
Every object is interactive: Hundreds objects to interact inside houses that have unique spells to be used on them, presented with amazing animations and effects.
Spell master: Tons of spells to learn. Each object has up to 6 original spells, that can be studied at the spell laboratory.
Every character is unique: 50 funny characters, with their own behavior and personality. Each of them has fun and fantastic animations and unique reaction to each spell.
Roger that: Unique ghosts that you develop throughout the game. There are three ghosts ruled and operated by you in each house. All of them can study new spells at laboratory. Each ghost could be unlocked at certain level, while the first one will start the game together with player.
Be a champion: PvP tournaments. PvP is presented by arena 1vs1 and tournaments, in which players will compete in a single-elimination tournament system.
Not a single day without a quest: Lots of memorable quests to solve. Every citizen has his own secret, and they will ask you to find them out. There are also joyful daily quests.
You decide how to scare: 2 unique gameplay modes. Real-time mode is presented for casual and mid-core players, while tactical mode is harder to play, so players will get more resources and experience.
No step without friends: Social aspects of the game. Social features are presented by achievements, game action, where players can sell and buy different in-game elements, adding friends and in-game friend's help.
Ghosts' Joy

Screenshots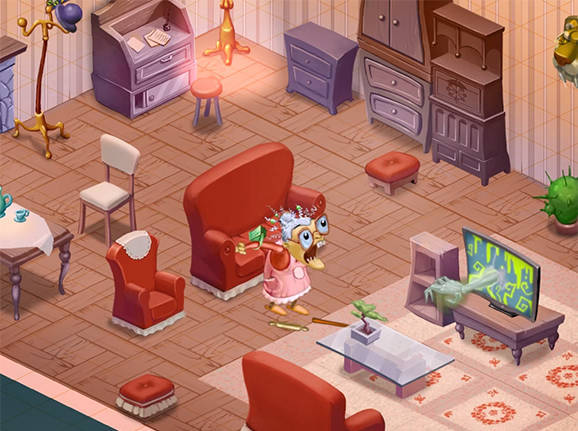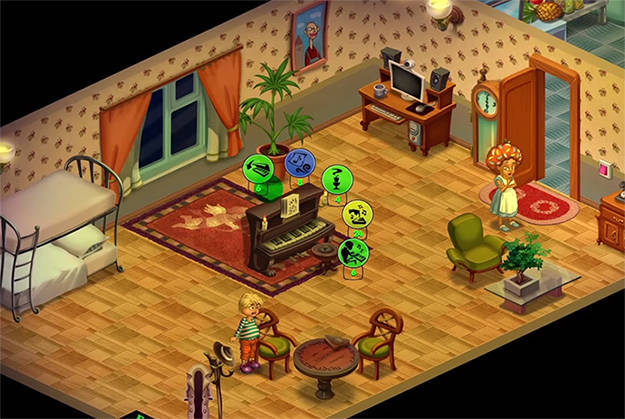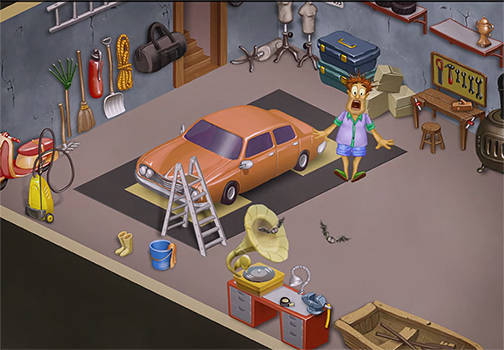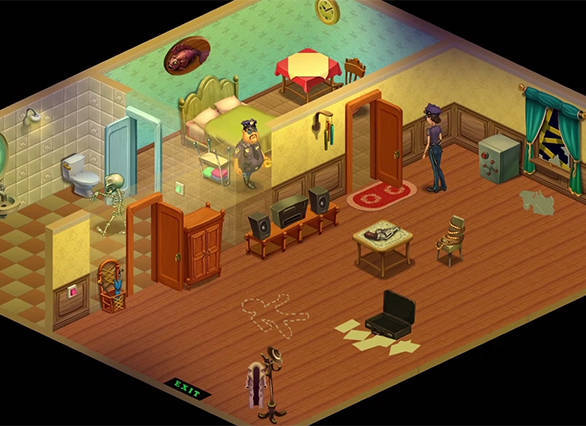 Ghosts' Joy

Videos