Drakensang Online is a browser-based, free online role-playing game of the German enterprise Bigpoint. The game principle of the fantasy role-playing game is orientated to the Diablo game franchise. and is developed by Bigpoint Berlin. It is one of the few MMORPGs developed in the European Union. The title was in an open beta phase from August 2011 to July 2012. According to own statement there are currently 17 million registered accounts. The real number can differ, because multiple registrations are allowed. A retail version was released in November 2011.
Playwise Drakensang Online is oriented to the Diablo game franchise and to comparable titles. It is controlled out of an isometric perspective. At the beginning of the game the player needs to create a character and has to select one from the different character classes, like the Spellweaver, Ranger or Dragonknight. It is possible to create with an account up to four characters per server.
The game world is freely explorable. The player can choose to do quests, explore dungeons or to just kill monsters. The player can play sole or together with other players. There is a guild system, where players can organise themselves into game alliances. Communication takes place with an internal chat system. The game world Duria is orientating at the medieval Europe. It will frequently enlarged with online updates, including new functions or character classes.
For fast advancing, possession of the game currency Andermant is useful. It can be received in small amounts by completing missions or slaying enemies. Alternatively it can be bought with money, analogue to other free online and browser games, in an item shop of the company Bigpoint. The currency is not coercively needed for in-game advancing.
Drakensang Online

Screenshots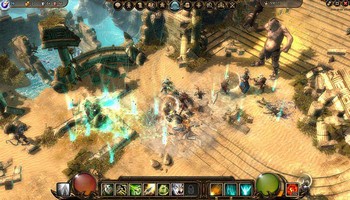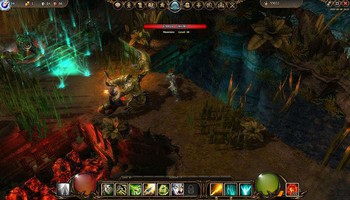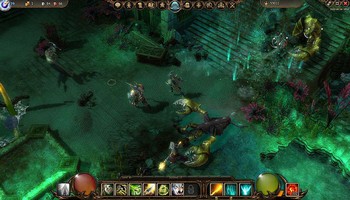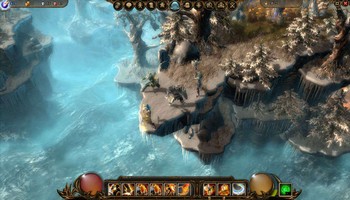 Drakensang Online

Videos
trailer
trailer 2
trailer 3
gameplay