Island Forge is an MMORPG from Potential Games with a special focus on player-created story content. By using the Island Builder, players can create islands for all other Island Forge players to explore and give ratings for. Island Forge has all the classic RPG and social elements, along with a unique character development system.
Plot
A Mysterious Darkness Encroaches: In a world of islands, a mysterious fog of darkness encroaches. Towns push back the tenacious fog, providing safe haven between the darkness and the sea. Yet, danger looms beyond each town's Gatehouse, for within the darkness lurk creatures bent on thwarting the progress of all those who venture therein.
Explore & Adventure: Towns are besieged by the fog, but brave individuals keep the darkness in check by facing its peril. By defeating creatures, rare and powerful materials can be won, allowing the intrepid explorer to craft weaponry and items to aid in adventures.
Stories & Quests: In a diverse world, there are many tales to be told. Each island may weave its own tale. Some stories are told through simple conversation with townsfolk. Other islands provide intricate quests, involving dynamic dialogue and tasks. (Read below for more about this world of player-created content!)
Gameplay
Island Forge is the brand-new (yet old-school) MMORPG that's all about player-created content. Design islands and author interactive stories (with quests). Publish them to the world for everyone to play.
Gameplay involves classic RPG elements, provided in a brand-new way. Character development features a unique HP/XP leveling system. Earn Resources by fighting creatures on expeditions. Process Resources into Materials at the Millworks. Craft weaponry, equipment, spells, potions, and other itmes. Sell items at the Market to earn GP (Currency) for healing, leveling, crafting, and training.
Go solo or form party expeditions to play with others. Island Forge includes social features (chat, make friends, form expedition parties), but also provides a strong single-player experience. Play how you like – be creative, be adventurous, be social – Island Forge!
Island Forge

Screenshots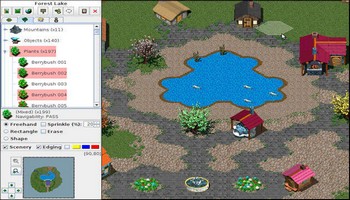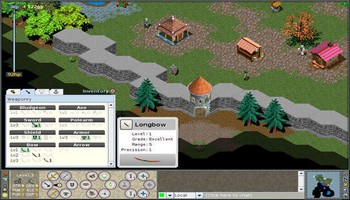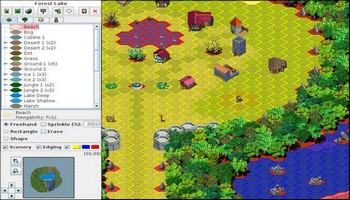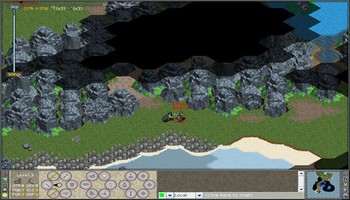 Island Forge

Videos