Abandoned Realms is a free* MUD (Multi-User Dungeon) or text-based multiplayer RPG (role-playing game) set in a fantasy realm that's been up and running constantly since 1997. Based on DikuMUD (1991), the game can be played in your browser or using one of many dedicated MUD clients. It has a strong PVP component and can be enjoyed solo (especially as a vampire) and/or cooperatively through various party options. It features 12 races and 15 classes (x40 unique skills and spells) to choose from, 80 themed areas to explore, and 20 different areas for socializing, with in-game events hosted on a regular basis.
Game Features
▶ Join a cabal, coterie, or create your own clan. Or place mortalhood aside and become a vampire, an ally to no-one.
▶ Fight your foes using our unique combat system. Lead cabals into bloody war, where your decisions will reshape the world.
▶ Socialize in taverns, inns, palaces, in the streets. Form groups to adventure into danger together, where banter shall be your only solace. Build your own personal lair.
▶ Explore more than 80 themed areas that are exclusive to Abandoned Realms, undertaking quests and solving secrets to plunder treasure, daring the clutches of foul monsters, dragons and demons.
▶ Fifteen classes, each furnished with more than 40 unique skills and spells – providing literally hundreds of different ways to die.
▶ Twenty races, diversified with dozens of exclusive heritage-based racial legacies.
Advanced emoting and poses to aid in roleplay, for when the 250 built-in socials just aren't enough.
▶ User-friendly interface, complete with server-side aliases, MSDP, MXP, GMCP, shortcuts for spells, and smart keyword completion.
▶ Surge. Don't want to fall behind in the levelling race? Put the credit card away, you won't need it.
Gameplay
Using text commands, players kill tough creatures to obtain better equipment and proceed to the next areas for better loot, higher levels and new abilities. Along the way, they meet others and will have to choose to either ally with them, be hostile or just avoid them. Late game into the 50th level is where the real game begins for veterans. Politics and war are rife amongst the elite players, who need to co-operate to get the best loot in the game from challenging "end game" areas. However, it is limited in quantity on the server, which means trading for, begging, stealing, and in some cases fighting over it. Many players join cabals for both protection and power.
"This is a roleplaying enforced game with playerkilling to up the ante, so expect to die and get accustomed to dealing with it, with help from your friends if need be. However, that does not mean that we harbor losers who pick off our new players. If you get murdered and fully looted with no roleplay in your first two months on this game, please let us know so that we can deal with that person to the harshest possible degree. Do keep in mind as well, you will earn yourself a TON of respect for toughing it out to a high level and being in the graveyard!"
To learn more about combat gameplay, visit: https://abandonedrealms.com/combat/
Free-to-play Model
Abandoned Realms is completely free – they never ask players for money and there is no way to pay money for any kind of reward or in game advantage.
Abandoned Realms

Screenshots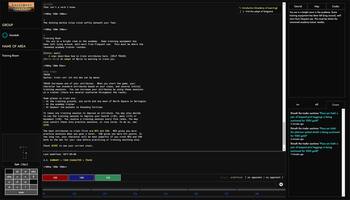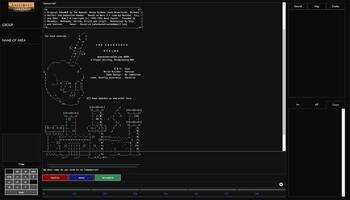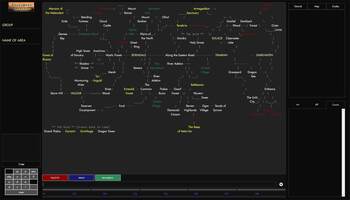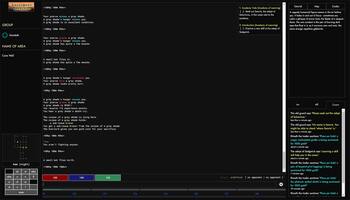 Abandoned Realms

Videos

Unfortunately there is no video for this game at the moment.