Battle of the Immortals is a free-to-play hardcore action oriented MMORPG centered around raiding ancient temples and tombs. The central gameplay consists of completing quests by NPCs (non-player characters) and hunting monsters to gain experience, which can level a player up and obtain and use better gear in the game. The game is free to download and play, with an optional in-game cash shop that can be used to purchase items to help assist the player in leveling faster or getting better gear. Battle of the Immortals features an expansive pet system, a mount upgrade system, and six playable classes. In the new Guardians of Realms update there were the new systems introduced: Fate Cards and Exaltation.
Game Plot
More than 300 years after Ragnarok, the world of Motenia is still wrapped in chaos. A Goddess of Fate peered into the future, attempting to guide the mortals of Motenia to peace and safety. In her vision she saw an even greater era of destruction caused by a man called "The Dragon Emperor":
The war against the Dragon Emperor has been long and treacherous, yet hope looms in the distance. As you begin your journey take these documents, written by those who have come before you, to safeguard your passage into the depths of Motenia! Remember, fellow adventurers: victory is in the preparation!
Battle of the Immortals

Screenshots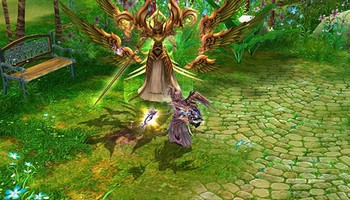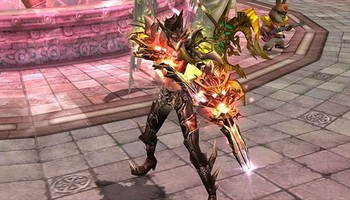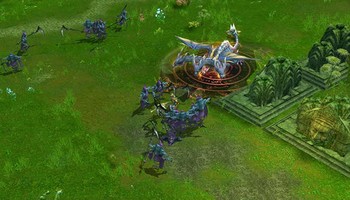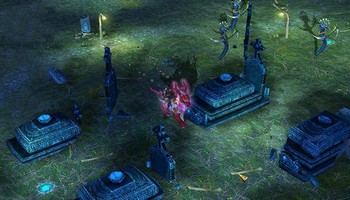 Battle of the Immortals

Videos