Black Gold Online is a Fantasy versus Steampunk themed MMO set in the divided world of Montel. On one side you have the Erlandir kingdom, mystical, shamanistic, and reliant upon the power of their magic to defend their homeland. On the other you have the imperialistic Isenhorst war machine, hell bent on extracting the world's resources to fuel their mechanical creations and technological lifestyle. The two factions clash for control of the world's remaining black gold in the ultimate battle of magic versus technology.
Game Features:
Achievement System: Achievements acknowledge and reward players for a wide variety of different actions they may take in the course of playing Black Gold.
Adventure System: As players begin their journey to greatness, they will have the opportunity to set off on Adventures – special game features allowing exciting blends of player vs environment (PvE) and player vs player (PvP). Some adventures are solo, while others will allow players to invite friends or team up with random members of their faction. Each Adventure offers valuable rewards, as well as difficult challenges.
Arena: The champion is revered while the shamed losers scamper off with their tail between their legs. The Arena is the stuff of ballads, where the great warriors of Montel meet to test their skill and prowess in 1 on 1 combat. Currently there are two types of Arena available within Black Gold Online: Balance Arena and Might Arena.
Battlefield: In Black Gold Online, players can band together in team PvP in Battlefields. Forming a key feature of Black Gold Online, Battlefields offer the opportunity for fans to acquire fame, treasure, and experience in small and large team PvP.
Chambers of Greed: Chambers of Greed are a unique gameplay feature to Black Gold Online, allowing players to acquire rare items in exciting open world dungeons that mix mobs with aggressive fellow players for a dangerous adventure.
Energy Well: As the war rages on, the two factions battle for control of the land. The Kingdom of Isenhorst rallies their mechanized legions, as the Erlandir Union summons the forces of nature and magic to their side. As the world's supply of Black Gold dwindles, precious reservoirs appear throughout the land. Greed and desperation drive the forces against each other, as countrymen turn against each other in the Energy Well Battles.
Outbreak: While exploring the world of Black Gold, players may chance upon Outbreaks. Outbreaks are dynamic open world events, similar to quests but are more spontaneous. Outbreaks offer special rewards, as well as challenges that force random players to work together to win.
Instance System: Throughout the world of Black Gold, players can find treacherous dungeons, terrifying jungles and powerful bosses in Instances. Many Instances have two difficulties, with distinct mobs, bosses and loot drops. Players who complete the easy version of an instance will find a much greater challenge waiting for them when they try the same instance on hard, complete with new enemies, quests, bosses, and rewards.
Guild System: The power of the lone wolf can be fierce, but no force is stronger than the pack. As the war rages on over the precious Black Gold, factions will take shape, alliances will form and fall, and enemies will appear. Guard yourself, capture cities to control, and rule the land with Guilds.
Profession System: the equipment a player carries may mean the difference between victory and defeat. To aid them on the road to glory, players will be able to select a crafting profession and create their own gear! There are five crafting professions in the game: Weapons Forging, Tailoring, Armor Smithing, Alchemy, and Jewelry Manufacturing.
Military Battlefield: Grab your reins and fuel up, the battle is about to begin! Enter the fight for the fate of Montel in the mounted Military Battlefield! Struggle for control of the precious Blood Fang Citadel in large scale opt-in battles. On foot or astride your Personal Carrier, join your faction's fight on a unique battle map for prizes and honor.
Black Gold Online

Screenshots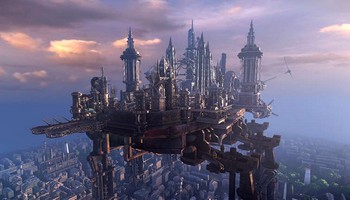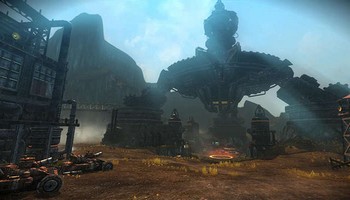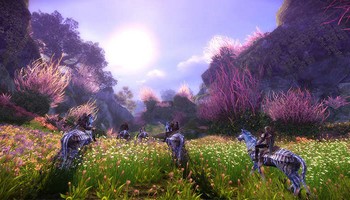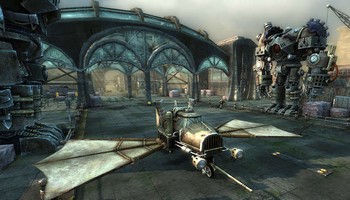 Black Gold Online

Videos