Crusaders of the Lost Idols
is a free-to-play single player clicker game that puts you in charge of a band of fighters set in a fantasy world. Your mission is to form a mighty group of adventurers to take on waves of enemies as they rid the world of evil-doers, bad guys, terrible T-Rex, irritable escargot and Panda Claw. Yes, that's right, a giant panda with lobster claws. Crusaders of the Lost Idols is the only idle game to include a strategic formation feature, as you must now learn to master the art of organising your motley band into the most powerful formation possible. The position of each fighter next to his or her companions will have a significant effect on their attack strength. Combined with equipped buffs and upgrades, this unique feature adds layers of deep complexity to the idle genre.
Game Features
Unique Formation Strategy: The only Idle Game to feature a formation system. Unique character abilities, buffs and gear challenge the player to find the best formation every campaign.
Dozens of Unusual Characters: Colourful characters, some based in the broader world of video games. A host of in-jokes abound for the attentive gamer.
Hundreds of Areas to Play: Deep playability and challenge split over four campaigns and 33 objectives with more campaigns and objectives released monthly.
More than 280 types of Gear, Buffs and Upgrades: A cornucopia of deep content awaits the player. Unique upgrades by character coupled with special gear and buffs demands players learn their strengths and weaknesses to succeed.
Daily Quests: Every day players are challenged with mini objectives that will reward them with precious red rubies once completed. Quest objectives include everything from using certain abilities a set amount of times through to killing a predetermined number of monsters.
Events: Regular limited time events featuring special objectives and exclusive new content.
Crusaders of the Lost Idols

Screenshots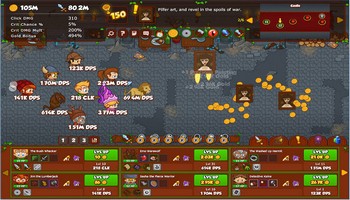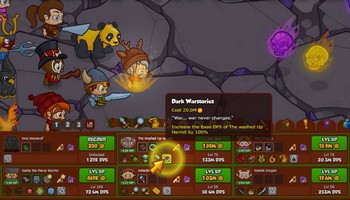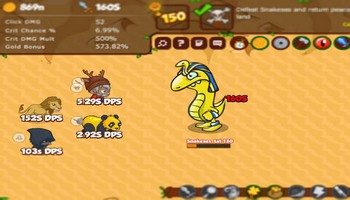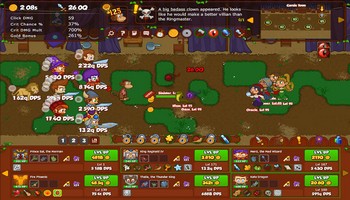 Crusaders of the Lost Idols

Videos
trailer
trailer 2
gameplay
gameplay 2