Day R Survival is a free-to-play multiplayer and single-player survival / RPG management game for mobile set in post-apocalyptic USSR. Within days, the entire country became a radioactive wasteland – violence, hunger and disease ensued. Survive in nuclear USSR: defeat diseases, hunger and enemies offline and online also. Radiation, hunger and disease are all around you. You have to cross the entire country and save your family after nuclear war. Who knows if they are even alive, or if radiation and the deadly virus have already reached them? Uncover the secret of the apocalypse and regain your memories during a walking across the huge territory of the USSR in the 1980s.
Surviving after the apocalypse isn't easy. You'll have to face the real hunger games and dead characters! Monsters, thirst, countless pandemic diseases and injuries, blood-thirsty enemies – you have to fight it all in survival strategy games. Craft all your resources: weapons, clothes, and transport.
When you no longer lose in the fight to survive, other survivors await you in coop – Online mode in adventure games lets you survive together, dealing with hardship, talking in chat and sending gifts to each other. Try to survive zombie apocalypse!
Game Features
▪Hardcore survival: Surviving hunger, zombies (like in zombie rpg games) and pandemic radiation won't give you a chance to unhurried walking. It's a real self-experiment, road to survival will be hard!
▪ Realistic world: Changing seasons, huge map of the USSR and more than 2,700 different towns and cities. Survive in the woods and hunt animals, but be careful: even rats can seriously injure you! Explore the wilderness of zombie rpg games!
▪ Endless possibilities: Multicraft, acquiring skills, hundreds of crafting recipes, lots of ammunition.
▪ People and stories: Exciting quests and helpful allies on your road to survival. Survive in open world after nuclear war.
▪ Improve your skills: Mechanics, chemistry, shelter survival and much more.
▪ Cooperative mode: Online mode with chat, item exchange and joint fights. Multiplayer survival strategy games.
▪ Сraft system : get resources, hunt, find useful objects or weapons and create your own in survival quest.
▪ Hardcore shelter simulator : create and manage your safe shelter
▪ Journey across the wilderness map in multiplayer mode
▪ Choose the difficulty of the adventure games: sandbox, real life or online
Day R Survival

Screenshots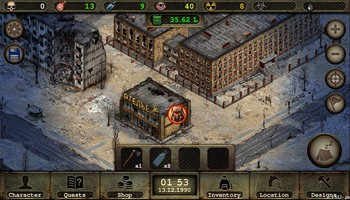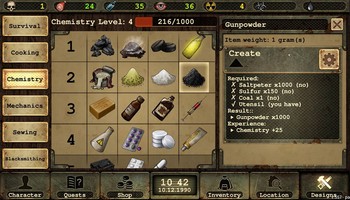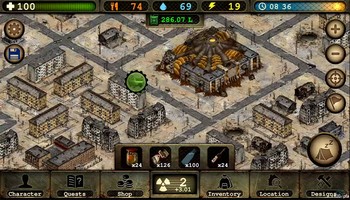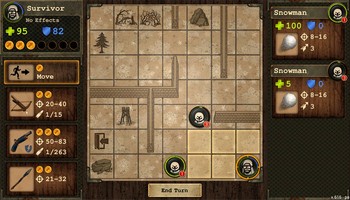 Day R Survival

Videos