Dragon Knights is a free to download and free to play MMORPG ! The game is set in the fantasy world of Litos, where players will take the role of the legendary Dragon Knights to challenge the evil dragon Kharvag. Bring pain to your enemies and glory to your allies in a heavily PvP-oriented world with pulse-pounding scenarios like guild battles and castle sieges!
Game Features
– Four Unique Races: Four distinct races have taken up arms against the evil dragon Kharvag, each of whose cultures and pasts are reflected in their preferred fighting styles. Choose between enterprising Humans, puissant Elves, cunning Felynx, or ferocious Lycans, and stake your claim in the outcome of this historic battle.
– Brutal, Breakneck Combat: Challenge monstrous horrors and fellow Dragon Knights in heart-pounding combat. DK Online's Reputation System is designed to keep you well rewarded for eradicating Kharvag's invading forces. Memorize the forms and tactics of enemy monsters and shapeshift to adopt their abilities.
– Castle Siege Warfare: Besiege and conquer the castles of Latos with the help of your guild, and proclaim yourself a lord of the realm. Take care though, as enemy guilds that covet your territory and wealth will stop at nothing to take what is yours. Only in the heat of a vicious, bloody Siege can a true lord be forged.
– Guilds and Alliances: A Dragon Knight on its own wields a power to be reckoned with – but a network of Knights working in concert is a true force to behold. Create or join a strong Guild to weather the hazards of Latos, each member a critical asset endeavoring to support the whole. As your guild grows, you may seek out important Alliances and form even more powerful Unions to dominate the world!
DK Online

Screenshots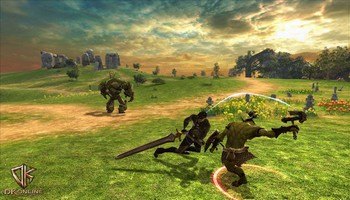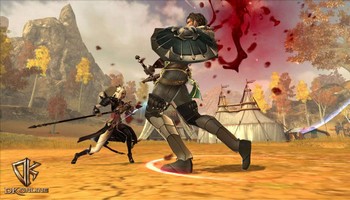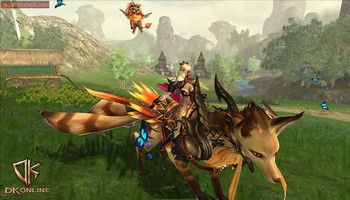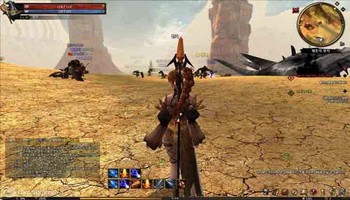 DK Online

Videos
trailer
gameplay
gameplay 2
gameplay 3
gameplay 4