Dragon's Prophet is a MMORPG created by Runewaker Entertainment, the studio that produced Runes of Magic. It's distributed in North America by Sony Online Entertainment, and in Europe by Infernum. The game is currently in Closed Beta and accepting applications for Beta testers. It a free to play fantasy MMORPG that transports you to Auratia, a realm where dragons fill the sky. For the first time ever, you have the ability to capture, train and ride your very own dragons! Players are able to tackle the main story from three initial starting areas. From there, you'll be able to venture out to the game's eight main zones with a hero derived from four main classes, each with their own skills, masteries, dragons, etc.
Dragon's Prophet offers more than 2,000 quests to fly through, multiple Grand Cities to explore, 30-plus dungeons and all sorts of dragon interaction systems, including training, leveling, skill-exchange and gathering.
Features
– Dragons Everywhere: In a world shaped by dragon-kind, more than 300 unique dragons roam the lands. Fight, capture, train and ride them in order to unlock their unique skills and abilities.
– Action-Based: Combat SystemDragons Prophet uses a unique auto-target and combo system to give players more realistic battle action gameplay. This system gives players a higher degree of control with a wider range of tactical options than traditional MMOs.
– Beautiful Immersive: WorldPlayers are transported to the breathtaking world of Auratia, which is filled with amazingly detailed landscapes. Mysteries, challenges and monsters await as players fight for their survival and that of the entire realm.
– Extensive Housing System: Let your imagination and expectations run wild. Players have complete control to construct epic structures that defy imagination. Let the decorating begin!
– Frontier System: Guild leaders rejoice! With this large-scale construction system, players have the ability to build their ultimate kingdom. By empowering your citizens and constructing a powerful military, true leaders will be able to create and sustain their very own empire!
– Unique Player Classes: In Dragons Prophet You can choose from four unique player classes to begin your journey into Auratia. Whether you like getting in close, popping an arrow into a dragons eye or blasting a group of goblins with ranged DPS, there is something for you!
– Your Dragon Destiny: The dragons you choose to capture shape your character and, ultimately, your fate. Will you be a legendary tank or a famous healer? Do you lead the charge or let your dragons bear the brunt of the fighting? Training the right dragons is the difference between life and death!
– Revolutionary MMO Meets Free to Play: Enter the world of Auratia for free and immerse yourself in the world where Dragons abound. Obtain loot through gameplay or enter the marketplace to make purchases via Station Cash® SOE's virtual currency. How you play or whether pay is up to you.
Dragon's Prophet

Screenshots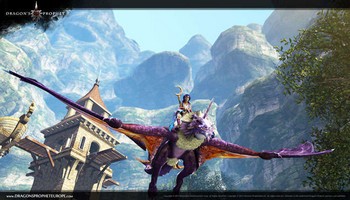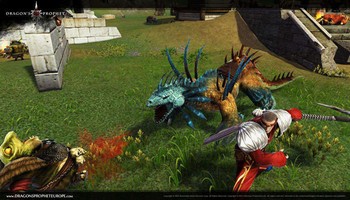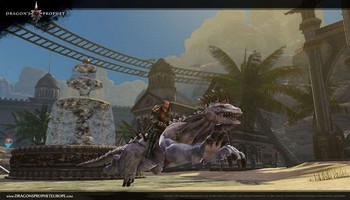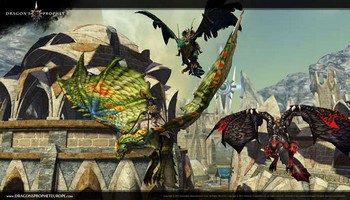 Dragon's Prophet

Videos
trailer
trailer 2
trailer 3
gameplay