DragonSaga is a free-to-play side scrolling fantasy MMORPG for PC by Gravity Interactive, bringing fantasy arcade-style action to the genre. Players are in a world on the brink of another terrible war with the Dark Dragon Elga, who was defeated in the first Dragon War 1,000 years ago but who has now returned. Players are able to choose from six starting classes (Warrior, Mage, Thief, Archer, Shaman, and Twin Fighter) before they go about on quests and adventures in order to keep the peace, with help of the Dragonkin race.
Game Features
▶ Enchanting: Increase the base stats of weapons and gears by enchanting them.
▶ Soulcrafting: Inject additional stat abilities into weapons and gears by soulcrafting them.
▶ Mission Maps: Join other heroes to defeat Mission Map bosses for higher loots and EXP.
▶ Pet System: Pets give additional stats, inventory. Some can be used as mount and fight alongside with you.
▶ MyHome System: Decorate a your own private space with furniture that give in-game buffs. You can invite your friends as well.
▶ Chat: Easy to use chatting UI to talk to your friends, guildmates, and to make new friends.
▶ Party: Join forces with your friends and other adventurers to complete quests or mission maps.
▶ Friends: List Easy to use UI to interact with your friends.
▶ Couple System: Couple/Marriage system allows you to enjoy special buffs and advantages with your in-game sweetheart.
▶ Guild: Create/Join guilds to share your gaming experiences, and participate in Guild PVP battles.
▶ Mailbox: Send and receive messages and items easily by using the in-game mailbox.
▶ Market: Open market system to buy and sell in-game items for gold and items.
Game Plot
Even as Elga was defeated and sealed in Black Claw Nest, another chilling presence begins to cause unrest amongst the denizens of DragonSaga.
An unknown object has descended upon Port of Winds, causing serious problems and making the monsters much more violent.
The Fellowship lead by Sage Jeremy starts an investigation in order to prevent further damages in the land. They found a sphere filled with light around it and they started to hear a voice from the distance. The fellowship tried to listen to the voice closely and when they stepped near the sphere, they fell into a magical world with old Athens structures surrounded by stars.
The fellowship found a lady who has been waiting for them. The lady named 'Crete' is asking for help to find her lover 'Pios' before it's too late. But be on the alert as the world of star sign has been deteriorating due to the energy of Chaos…
DragonSaga

Screenshots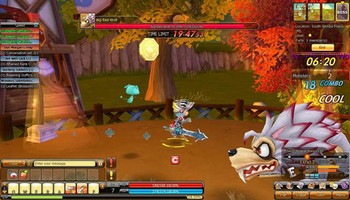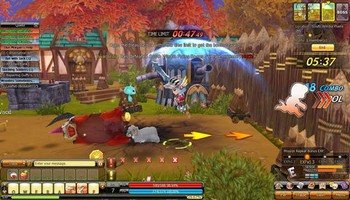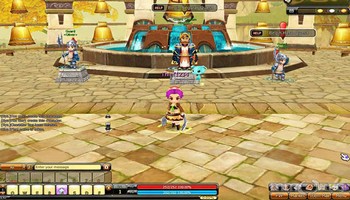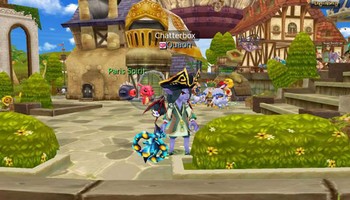 DragonSaga

Videos