Empire of Sports is an online multi sports MMOG. The game offers the ability to play as an athlete in a fictional world where only the worlds of sports are of interest, with such sports as skiing, tennis, bobsleigh, football, basketball and track and field. Your character will need training and practice to succeed in specific sports, at the beginning he will be generally healthy but not very skilled in any sport. The more practice your character receives, the higher the achievements he can reach in different areas of sports, depending on his abilities. There are no fixed classes in Empire of Sports, depending on how different muscle areas are trained and how much experience you have in different sports, your characters performance may vary. The goal of the game is to become a star and maybe even dominate the sports world with your club. Play to become a sport star in the first online community of virtual athletes in Empire of Sports!
Game Features
Ski: Empire of Sports ski brings you the famous Super Giant Slalom! Ski downhill through the gates, combining high speed and a good control of your avatar. A range of difficulty settings will be on your way down especially the tortuous tracks. Hold on to your helmet, it's a long ride down!
Tennis: Empire of Sports' Tennis will put you on a razor edge as balls go rocketing across the court ! Its unique gameplay makes it extremely reactive, technical but very amusing and quit easy to handle. Challenge your opponents on synthetic, grass or clay, and see who will bite the dust!
Bobsleigh: The Empire of Sports bobsleigh is designed to bring you maximum realism, where the slightest touch on the side will make you lose precious seconds. Be precise, be accurate, but more importante, be fast! Compete on famous tracks such as Lake Placid or Cortina! Throw yourself on the ice in a Skeleton, a two men or a four men bobsleigh! Will you make it down in one piece?
Football: The sport that makes the world go round is now yours to conquer!
Football is one of the three team sports in the world of Empire of Sports. Here you will not only depend on your own skill and physical traits, but also on the performance of your team-mates, and your ability to play as a group. Get ready for the kick-off!
Basketball: Empire of Sports basketball is one of the three team sports in the game. This dynamic discipline will call for good footwork, and a good strategy. Not only will your own abilities come into play, but so will your team-mate's if you want to sink that shot! Now pound the boards, and slam that competition!
Track and Field: Empire of Sports Track & Field will take your avatar as far as he can possibly go. Rush through the 100m race, fly across the 110m hurdles, reach for the horizon in the Long Jump, or land a hop, skip and jump in the Triple Jump! The Track & Field will require speed, skill, and strength combined in an explosive combination of events!
Empire of Sports

Screenshots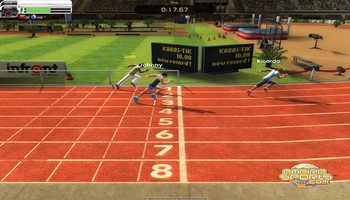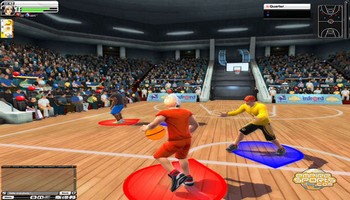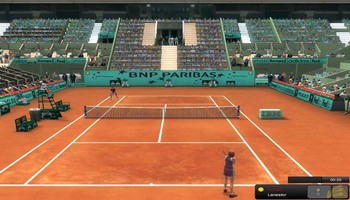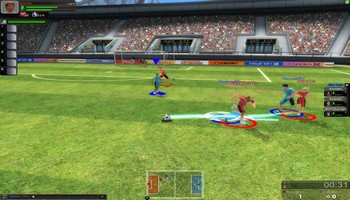 Empire of Sports

Videos
trailer
trailer 2
trailer 3