Epic Cards Battle(TCG) is a free-to-play 3D Strategic Trading Card Game(TCG). Epic Cards Battle lets you experience legendary battles with friends and players all around the world in a challenging way, both in single and multiplayer modes. The game has suffered from harsh criticism in the free-to-play world due to its heavy focus on relatively pricey micro-transactions. But you may enjoy the game free in single-player and multiplayer, provided you a spend a long time grinding your way up.
Game Features
Next-Generation: Revolutionary cards battle game in 3D with hundreds of stunning battle visual effects. Players will actually experience the epic battles happening in front of them.
real strategic cards game: 3 kinds of card types: Unit, Spell, Trigger. Build up your own cards deck to conquer your opponent.
Well designed game systems: Ladder, leaderboards, cards looting system, daily login rewards, daily missions, cards enhancing, battle replays, friends, chat system.
Campaign quests with lots of rewards: each quest is thoughtfully designed to be a puzzle waiting for you to challenge.
5 main factions: Shrine Alliance, Nature Force, Hell Legion, Fanstiya Empire, Dynasty Rising. 5 attack targets, 4 attack type and 4 armor type. Unlimited combinations of cards, pushing the limits of your brain.
Easy to play, Difficult to master: You can start immediately without knowing any rules of battle. Interactive tutorials helping you get the basics of this game quickly.
Supports asynchronized battle: which allows you to play with friends anytime, you do not have to wait friend to be online. Just send or accept the battle request.
Free-to-play Model
Epic Cards Battle features micro-transactions designed to "save" you from all the grinding necessary to build decks. As the grinding is colossal in this game, it may take you too long to compete successfully against other players who have cut this short by spending cash.
Epic Cards Battle

Screenshots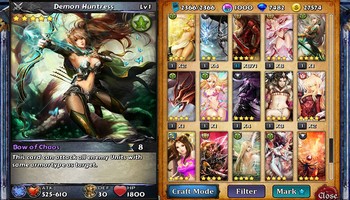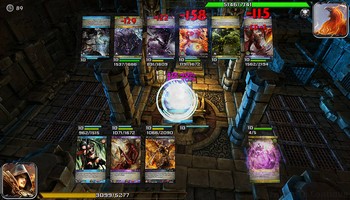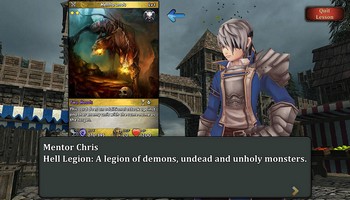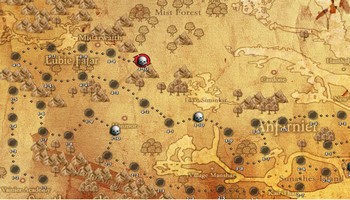 Epic Cards Battle

Videos