Eudemons Online is a Free-To-Play, 2.5D fantasy multiplayer (PVE) and MMO (PVP) RPG based on some Greek mythology aspects. Eudemons, originally mythical angels, are the monsters that follow behind you in the game. You can use their special attacks to aid in attacking, converge with them to help with your defense, and even ride some of them who can be mounted. There are over one hundred distinct Eudemons who are ready to assist you in your quests. Select and train them according to your plans and liking for they will be your most valuable source of strength and skills in battles.
Game Features
▶ SEVEN UNIQUE CLASSES: You can freely choose your own class out of seven of them. Every class has its own feature. You can fight fiercely like a warrior or be a ranger to take the enemy's live thousands of miles away. You can also cast skill like mage, necromancer and paladin, or use spear to pierce opponent's heart as Shadow Knight. Be Vampire is also a good choice because this class is good at both physics and magic. All in all, it totally depends on you!
▶ ALONG WITH EUDEMONS COMPANY: Eudemons, as the game is named for, refer to the robust pet system that allows players to hatch, evolve, train, and enter battle with over two hundred different Eudemons, bringing up to three into battle at a time. Collect over two hundred unique Eudemons freely or get rare one from shop. They will be the best companion in Cronus world. Here are some of them: Laird, Wukong, Skybreaker…
▶ JOIN THE LEGION YOU LIKE: Competition between legions is getting fiercer every day, with larger and more powerful legions swallowing smaller ones and fragmenting into smaller factions. Join up with a Legion and participate in the game's Legion Wars where Legions duke it out for the top ranking, or participate in tournaments to raise your individual rank. Two kinds of Legion War bring you different feeling every week!
▶ ULTIMATE XP SKILLS: XP is a system which allows you sweep away monsters in second. There are a lot of kinds of XP skill, many of them are very powerful, and you can kill redname or even blackname monsters easily and get lots of experience and valuable items. Let's experience the refreshing feeling of killing monsters in huge fantasy map!
▶ A MULTIPLAYER RPG: Complete quests with friends, join legion team to explore dangerous, monster-filled dungeons, or take part in epic PvP battles with hundreds of other players. Events, tasks and dungeons are updated on a regular basis, which will bring you and your friends fresh experience always.
Eudemons Online

Screenshots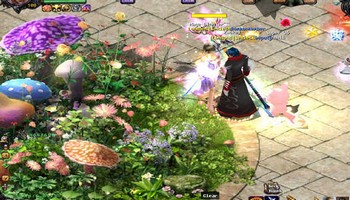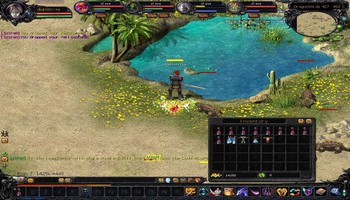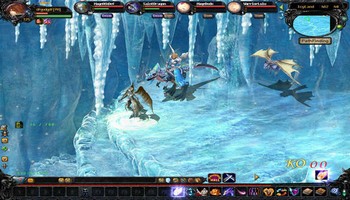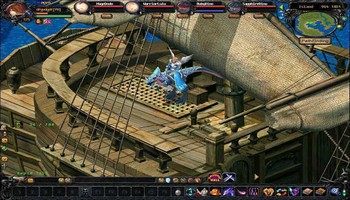 Eudemons Online

Videos
trailer
trailer 2
trailer 3
trailer 4
trailer 5
trailer 6