Forge of Empires is a free-to-play browser-based strategy game that lets you create your own city and accompany it from the beginning of the Stone Age onward throughout the centuries. As a chieftain who founds his settlement anno 5000 B.C. in the Stone Age with little more than a few tents, it is your task to show your online strategy game skills and develop your city through the ages of history in this browser based empire game. Prove yourself a worthy ruler and lead your reign to glory. In the beginning you settle in the Stone Age with only a few huts. Then, with the right strategy you develop your capital and expand your online empire by conquering nearby provinces. When you log out of this online browser game, your empire and the world around it will continue to produce goods and troops which you can collect to use for your expansion as soon as you come back. Conflicts are settled on the field of honor and fought as turn-based strategic hexagon battles in which you command your troops right in your browser.
Game Features
– Eras: Beginning in the Stone Age, you research building types and technologies in order to advance to the next era with your settlement.
– Single-player campaign: In a full-blown campaign you can build a thriving city and become the ruler of an entire continent.
– Research: Explore the greatest achievements of mankind and gain access to more advanced units, rare goods and spectacular buildings.
– City planning: Lead your city through various epochs in the history of mankind. Create unique buildings that make your city look impressive.
– Battle: Fight exciting battles and win the day with the help of the specialized capabilities of your forces and the nature of the terrain.
– PvP: Challenge friends and adversaries to a duel on the battlefield and use your tactical skills to teach them a lesson.
Forge of Empires

Screenshots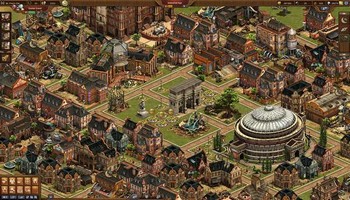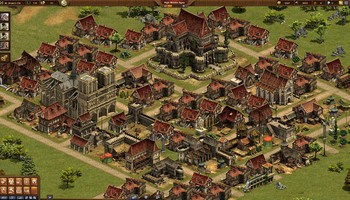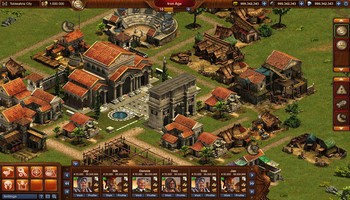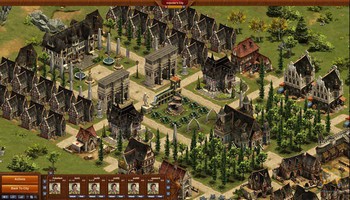 Forge of Empires

Videos