Iron Grip: Marauders was a free-to-play multiplayer online turn-based strategy game taking place over the land of Kathos, an aristocratic country caught up in internal conflict, and featuring tactical battles in spectacular 3D, all directly playable through your browser. Thanks to the innovative blending of a browser strategy game with Unity software, the game was able to deliver advanced strategic planning along with great looking individual battles played in a turn-based format. The game was closed down on July 23, 2014.
Features
–Tactical Combat: Fight challenging turn-based battles against fierce AI
–Cooperative Multiplayer: Raid powerful Bosses with your friends for big rewards
–Exciting Quests: Progress through a series of story based missions
–Non-stop game development: Continuous introduction of new game features
–Immersive Visuals: Atmospheric graphics bring the Iron Grip Universe to life
–Growing Universe: Rich back-story based on the ever-evolving Iron Grip Universe
–PvP Battles: Fight against your friends or random opponents in PvP matches
Plot
In the land of Kathos, an aristocratic country caught up in internal conflict, the strain and turmoil has finally reached a boiling point. The troops of the Rahmos Protectorate States have moved to the southern border in expectation of a pending war with the neighboring Confederation of Nallum; leaving entire regions unprotected.
This situation has attracted the attention of marauders: mercenary pirates whose ranks range from highly trained ex-military men to common thieves. Many of these marauders came from Atelia, where they used to serve as soldiers of fortune for the Atelian tribal leaders.
As captain of a horde of airship-borne raiders, players roam the vast regions of Kathos in search of good smuggling opportunities and wealthy targets to raid. For the exceptionally bold marauder, there is the option to assault secret bases belonging to Bosses – assuming they can find enough allies to help them complete the attacks.
Iron Grip: Marauders

Screenshots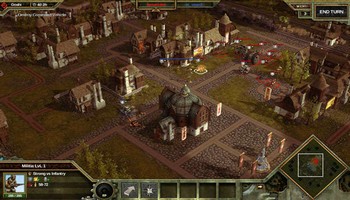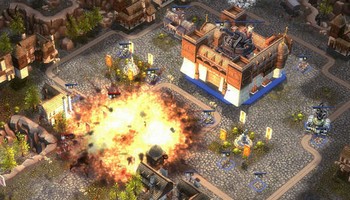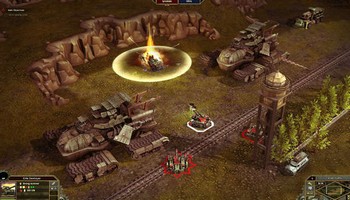 Iron Grip: Marauders

Videos