Marvel Puzzle Quest is a free-to-play single and multi player match-3 puzzle game based on the Marvel franchise. The best in match-3 puzzle gameplay meets Marvel's biggest Super Heroes and Super Villains in an epic puzzle adventure game on your phone and tablet. Marvel Puzzle Quest combines your favorite Marvel characters with deep RPG leveling, player-vs-player tournaments, alliances, and much more. It's time to unleash your inner Super Hero and wage war against your enemies.
Game features
Introducing new characters: from the Marvel Universe and continually expanding game features.
Brand new tournaments and events: are launched each month to offer players fresh gameplay to explore.
Unmatched strategy and depth: Embark on a journey of a global scale and unleash your strength and wits with your favorite Marvel characters to outsmart and defeat your opponents.
Build Alliances: among your friends and compete against rival Alliances. Snag the top rank in Tournaments, Alliances, and Season Play for new character rewards and other prizes.
epic story: written by Marvel veterans Frank Tieri (Iron Man, Wolverine, Weapon X) and Alex Irvine (Iron Man: The Rapture, Daredevil Noir) based on the Dark Reign storyline, a monumental narrative in Marvel history.
Free-to-play Model
Marvel Puzzle Quest has a free-to-play model based on micro-transactions which allow you to progress much faster. Players who pay gain an advantage in the sense that they can level up their character cards faster. Getting further, however, means you can compete in daily competitions/leaderboards to win new characters and powers, crystals for levelling and gold coins for buying new characters.
Marvel Puzzle Quest

Screenshots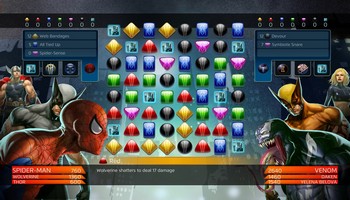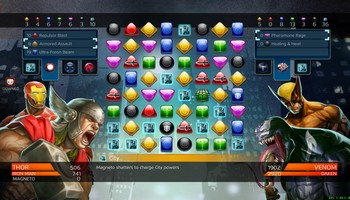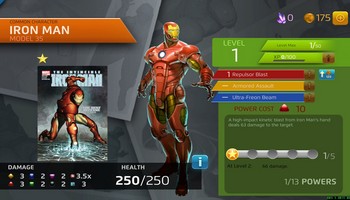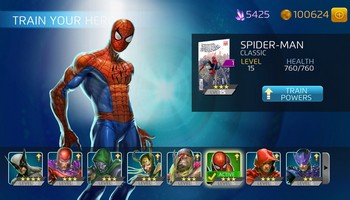 Marvel Puzzle Quest

Videos