NosTale is a free to play anime online role playing game, in which you and your friends undertake an exciting adventure in a world full of secrets. Become part of a thrilling story and influence the world's destiny through your decisions. Your adventure will lead you to breathtaking arenas: from the lively village of NosVille via the Fernon Temple and the mysterious Maple Woods, all the way up to the ice island of Glacernon, the Krem Mountains and the Mortaz Desert. Explore enchanted valleys and liberate the forest from the evil that lurks there. Meet new friends and throw yourself into unfamiliar, exciting missions with them or invite them to party in your own miniland! Sensational adventures and lots of fun with new and old friends awaits you in NosTale.
Game Features
– Characters: Select between the path of the swordsman, the archer or the mage. In each class there are various specialisations, each characterised by a combination of equipment and special skills. Whether weapons, clothing, jewellery, skills or hairstyles: find out what suits you best and create your own unique hero.
– Pet system and Miniland: Get to know the impressive pet-system in NosTale: tame wild animals, train them and use them tactically in battle. In Miniland you can build yourself a cosy home, decorate your terrace with flowers and plant trees in your own garden. Create your own personal home and invite friends over, celebrate parties, or take care of your pets. Naturally, you can also just enjoy the calm and recover from the stress of a life of heroics.
– PvP, PvE and Raids: Defeat monsters, fight against other players or work together with friends to defeat powerful enemies and loot legendary treasures. Uncountable, thrilling fights are waiting for you!
– Marriage: A further highlight of NosTale is the marriage system. If you like another player, then your characters can get married in the game. There would of course be a big celebration with a festively decorated square including wedding cake and fireworks.
NosTale

Screenshots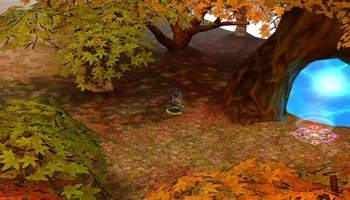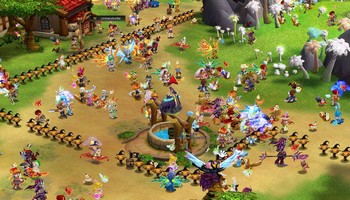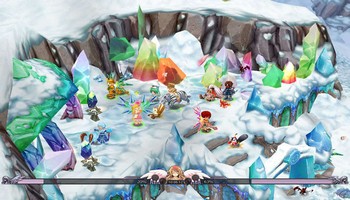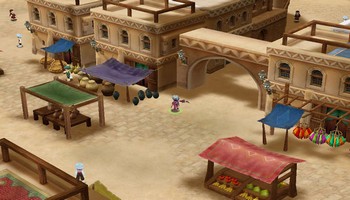 NosTale

Videos
trailer
gameplay
gameplay 2