OGame
is a free-to-play MMORTS real-time strategy game set in space and playable through a browser. Thousands of players across the world compete at the same time. You start out with just one undeveloped world and turn that into a mighty empire able to defend your hard earned colonies. All OGame universes consist of three classifications: galaxies, systems, and planet slots then break down to planets, moons, and debris fields. All universes have up to 9 galaxies, each with 499 (1-499) systems, which have 15 planet slots. Each player starts with one planet at a randomly assigned coordinates in slots 4,6,8,10,12, in a random system and galaxy. The player sends the ship(s) to a location, using the game's coordinate system, and what happens when the fleet arrives is beyond the player's control. The user must have set up all parameters before sending the ship. It is real time however as you may call on your ships to change direction at any time.
Game Features
-Create an economic and military infrastructure to support your quest for the next greatest technological achievements.
-Wage war against other empires as you struggle with other players to gain the materials.
-Negotiate with other emperors and create an alliance or trade for much needed resources.
-Build an armada to enforce your will throughout the universe.
-Hoard your resources behind an impregnable wall of planetary defences.
-Whatever you wish to do, OGame can let you do it.
-Will you terrorize the area around you? Or will you strike fear into the hearts of those who attack the helpless?

OGame

Screenshots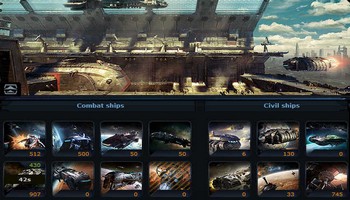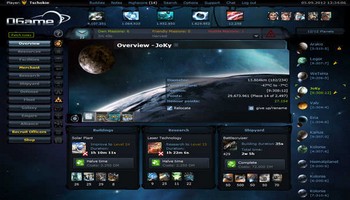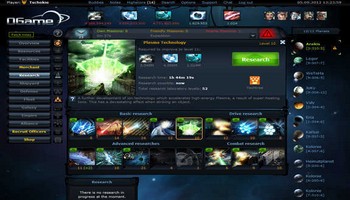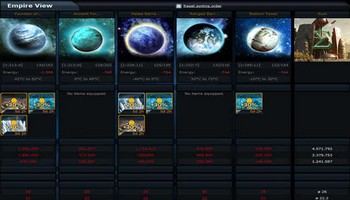 OGame

Videos