One Troll Army is a free-to-play tower defense strategy game about building forts, upgrading your troll, and fighting off waves of enemies. The game is mainly single-player but has multiplayer modes (may need to install mods). This RTS game lets you crush hundreds of minions as a powerful giant troll. Tiny Goblins call on you to protect their fort, in exchange for armor, money and new moves to smash and loot minions. Goblins build towers, barracks and catapults over each wave to help you fight back bigger minions and bosses.
Game Features
Play Against The Twitch Chat: Enable Twitch integration to allow your viewers to directly control units
Fight as a boss troll with 12 upgradeable skills: Kick, Knock, Wheel, Quake, Taunt, Jump, Ram and Loot your way through the horde!
Defeat various enemies: from small rats to huge ballista-wielding rhino and buffalo bosses. 21 types of enemies and 15 bosses.
Manage the crowd of goblins: Make them builders, looters, miners, loggers and more to harvest resources, restore the fort, get the loot and build new structures.
Manage the fort: Build and upgrade 7 buildings with 3 levels of upgrades from small huts to great castles.
Build and upgrade defense towers: Each fort has 4 towers with 4 types of weapons (stone-thrower, archer, catapult, bomber). Also upgrade weapon types at the barracks.
Hire and upgrade orc mercenaries for support: but don't let them die on the battlefield!
More than 50 goals and achievements.
One Troll Army

Screenshots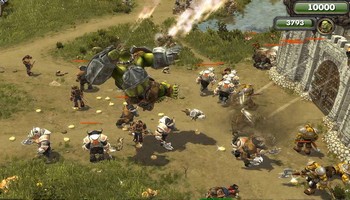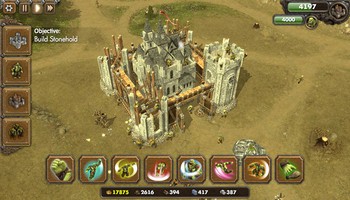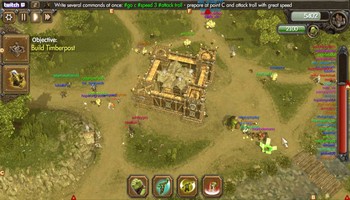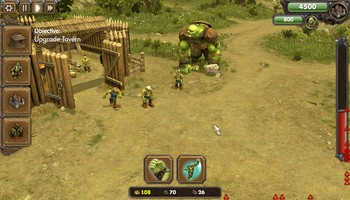 One Troll Army

Videos