Priston Tale is a 3D fantasy MMORPG that centers on action-based role-playing. It was originally released in South Korea, 2001, and was created by Triglow Pictures, now known as Priston Inc. In 2004, the English version of Priston Tale went out of public beta (in which it had remained for nearly 2 years) and became a commercial pay-to-play game. On May 17, 2007, PristonTale announced free-to-play service for everyone. Priston Tale includes eight character classes, now with five-tiered skill system, in-game shops, item upgrades, a simple yet involving battle system and an easy to use interface.
Game features
Full 3D : Priston Tale used spectacular visuals and sound effects with its real-time combat in order to create a true feast for the eyes and ears of each player. Priston Tale is one of the first MMORPGs to utilize the advantages of a 3D environment to its fullest. When different weapons or armor are equipped, the character graphics and movement change. Skill and Spell effects will also vary, creating a dynamic illusion of realism.
Action : To break away from the mindless monster hunting monotony, Priston Tale forces players to adapt continuously to changing battle patterns. Players team up using the Party system to engage in more strategic battles while leveling up their character. The fast-paced combat of Priston Tale keep players continuously on the edge of their seats. More likely than not, players must hold their grounds against multiple enemies. Fighting mobs alone or within a party gives a sense of power when you know you can just barely stay alive, but the monsters never stop coming.
Readiness : Beginners to Priston Tale can easily master the game and spend more time focusing on building up to rival more experienced players. The controls in Priston Tale are easy for anyone including casual gamers to learn because controlling your character moment, initiating trades with other players and engaging in combat are all mouse friendly. Priston Tale's interface makes it easy for players to keep track of how much Heath, Mana, Stamina and Experience while overwhelmed by angry mobs. Managing your inventory is also easy with the large graphics representing your armors, weapons and other utilities.
Game Plot
The world of Priston is composed of subtle relations of 2 tribes: the one is 'Morion' being highly dependent on magic and soul & the other is 'Tempskron' being highly dependent on power and technology.
There are basically active Exchanges & positive relations between them.
In the meanwhile, several portents & airs started occurring in almost all parts of the world. It was so weird that they began to investigate it, and came to discover a prophecy of the ancients. They realized that the content of the prophecy was composed of suggestions & predictions, and almost coincided with the portents & airs now under way.
However, a real and bigger problem was a predi-cation in the last part of the prophecy that a new evil species would appear. As both tribes suspected these facts and considered a counter-plan, in the meanwhile, many kinds of big problems like conflicts & collapses occurred and the world of Priston came to be falling in a state of chaos.
Priston Tale

Screenshots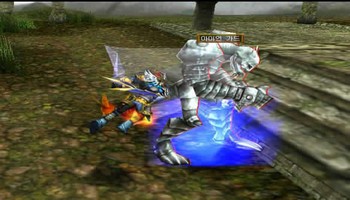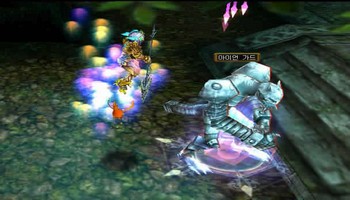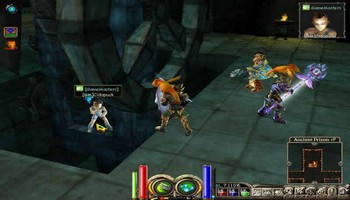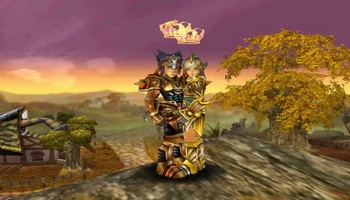 Priston Tale

Videos