School of Dragons® is a free-to-play MMORPG based on DreamWorks Animation's How to Train Your Dragon franchise. In School of Dragons, players raise and train their own dragon, interact with characters from the movie franchise, and embark upon endless journeys and quests alongside their Viking pals in-game. Join Hiccup, Toothless, Gobber and Viking friends. Raise, nurture and train your dragon — the more you accomplish with your dragon, the more you bond with it and rise in the ranks at the School of Dragons. Also, join up with others in clans to adventure together and dominate the land of Berk while obtaining fame and rewards.
Game Features
– Based on the Movie: Visit with familiar friends like Hiccup, Toothless and others from the "How To Train Your Dragon" franchise. Discover new friends as you progress in the School of Dragons.
– Cross Platform: Created as a web-based game but now available for mobile and Facebook School of Dragons delivers a cross-platform gameplay experience.
– Play and Watch: View clips from the movie that immerse you into the world of Berk.
– Train the Dragons: Fly with Toothless, Thunderdrum, Whispering Death and all the other dragons in Flight Club as you become the ultimate dragon trainer.
– On tablet PVP: Use your tablet to race your dragon against dragon trainers worldwide to win rewards and glory.
– Dragon Hobbies: The vast world of Berk beckons you with activities such as learning to fly your dragon, fireball shooting practice, farming, fishing and more.
– Customize your dragon: Create your very own, unique avatar. Pick your own dragon and customize its appearance from a multitude of options.
– Friendship: Socialize with your friends or meet new ones in this fantastic, expansive universe.
Free Features
As a free player of School of dragons, and as opposed to subscribed players, you will NOT:
– get an "add-free experience".
– get 500 Free Gems monthly.
– get three free dragons leveling in Fight Club.
– get increased activity rewards.
– get 20% off in the Store.
– get double player energy, which allows you to play longer.
– get Hiccup's Flight Suit.
– get your own Toothless dragon.
School of Dragons

Screenshots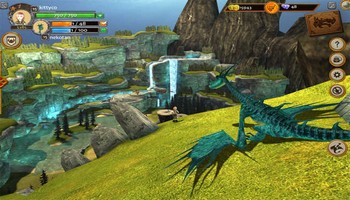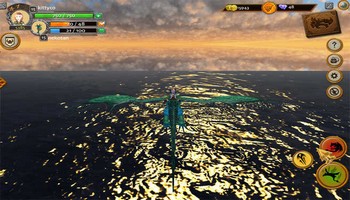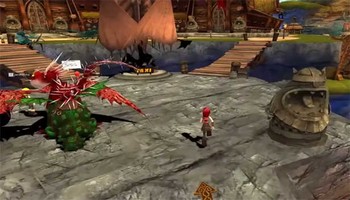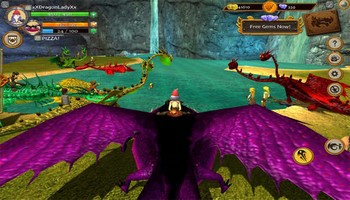 School of Dragons

Videos
trailer
trailer 2
gameplay
gameplay 2