SNOW is a free-to-play, open world, multiplayer and single-player winter sports game, where players can explore a massive mountain, customize their character with clothing and equipment from the biggest brands, and compete in events to be the best. The game also offers online coop, allowing players to explore the mountain together with others! SNOW features stunning graphics, intricate details, excellent gameplay, soundtracks and Virtual Reality controller support. The only problem for SNOW as a free-to-play game at present is that much of its content is locked behind a paid DLC, instead of being exclusively monetized by cosmetic micro-transactions.
Key Features
//Open-World
Explore Sialia, a massive alpine mountain handcrafted for the game. Descend Sialia's four faces and discover hidden valleys, mountain towns, old ruins and much more.
//Authentic
Feel the snow beneath you as your ride down the mountain. SNOW has been built as a completely physics driven game to give you the most realistic skiing experience ever.
//Customization
Dress yourself in the latest clothing and equipment from the biggest brands. Customize your look from head to toe from a catalogue of over 700 items.
//Multiplayer
Ride with your friends in Free Roam Multiplayer and experience the mountain together.
Upcoming Features
//Snowboard
If you're not a fan of skiing, strap on your snowboard and shred the mountain a different way. Customize your character with clothing and equipment from the biggest snowboard brands.
//Snowmobiles
Tired of always riding down the mountain? With the snowmobile you'll be able to ride up the mountain instead! New events and features will ensure that snowmobiles are as important to the game as skiing and snowboarding.
//Create
Customize your mountain by placing props and other features anywhere you like. Use jumps to access new areas or place other props to approach an area in a new way.
Free-to-Play Model
SNOW's free-to-play model is primarily cosmetic restricted, with nothing stopping you from playing the game's content. There are no pay-to-win items, as it's simply cosmetics, mainly outfit items, and no consumables.
UPDATE: SNOW comes with an optional paid DLC that actually adds much content to the base game.
SNOW

Screenshots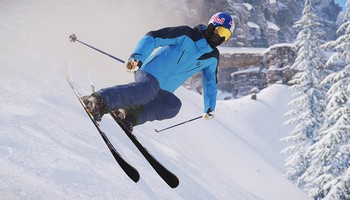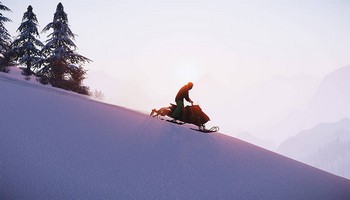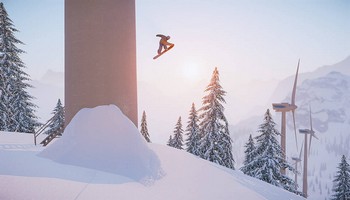 SNOW

Videos