Tamer Saga is (or was) a free-to-play anime-style turn-based game with abundant gameplay, such as flying mounts, community development, magic competition, social relationships, and so on. Tamer Saga features a fictional world set in medieval Europe, in which players will go through various wonderful journeys and perform their own stories in the course of overcoming difficulties. The game supports instant fashion change and offers thousands of avatars, hundreds of pets and a rich variety of mounts for players to choose from. Featuring exquisite scenes, cute monsters, gorgeous spell display,
There are equippable weapons, armor and jewelries in game. To equip a weapon or armor, you must meet both the class requirements and the level requirements. However, you only need meet the level requirements to wear cloaks, necklaces, rings and earrings.
We don't know if Tamer Saga is still live and offering secure connections. We advise you not to try the game at this stage, until the game's publisher gives some news back.
Game Fatures
– Personal Mounts: hundreds of pets and a rich variety of mounts for players to choose from.
– PvP Battle System: You can upgrade your rank if your guild reaches the required level and you also obtain enough Prestige.
– Tamer Scroll: introduces a lot of goals to individuals to guide players a bit.
– Slavery System: to give players more options to interact with each other and add more fun to the game.
– Order for Arrest Intro: capture the thiefs among Tamers and retrieve the stolen treasures.
– Tamer Goals Intro: The goals are for everybody on the server.
– Duel System: Do you want to challenge somebody to a duel right now? Do you wish to defeat your foes at any time?
– Sailing System: Smart tamers can master sailing skills.
– Marriage System: Do you want to get married in the fantastic world? Do you want to fight together with your beloved one?
Game Plot
100 years ago, the vicious Shadow Dragon came to the continent, spreading evil Shadow Shards all across the continent with the aim of controlling all living creatures by corrupting their souls. After corruption, creatures became irritable and restless, which put continent residents in imminent danger.
To resist the Shadow Dragon, angels, dragons, human beings and elves united together and strived to find a way to purify the Shadow Dragon following their racial predications. At last, they sealed the Shadow Dragon successfully and cleared the evil influence on the continent. However, according to a prophecy, the Shadow Dragon would wake up 100 years later.
How time flies! 100 years have passed and abnormal incidents have been found everywhere. In order to fight against the Shadow Dragon, 4 guardian angels are chosen by fate and start on a long journey.
Tamer Saga

Screenshots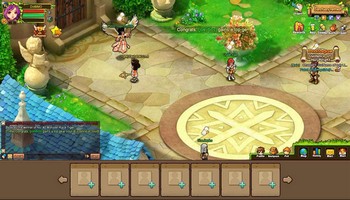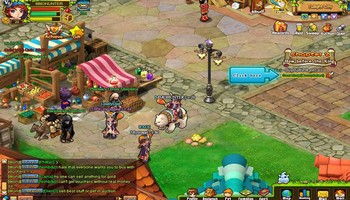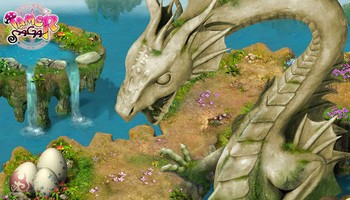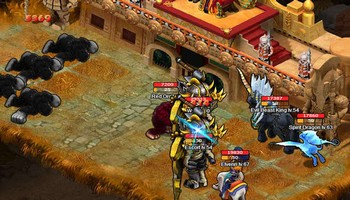 Tamer Saga

Videos