Tokyo Ghoul [:re birth] is a free-to-play mobile RPG (iOS & Android) by Bandai Namco Entertainment (not to be confused with Tokyo Ghoul: Dark War, released early 2018 by another publisher), based on the popular dark fantasy Japanese anime/manga series Tokyo Ghoul. The game, which is known as Tokyo Ghoul RE Invoke in the Japanese version gives players the ability to wage war between Ghouls and Humans with turn-based combat anytime, anywhere, across single-player campaigns, PVE and PVP modes, designed in a full 3D isometric environment.
Multi-Dimensional Graphics: A blend of custom 2D illustrations and dynamic 3D graphics redefine the series' epic battles, which also feature voice-overs and character portraits during skill animation sequences.
100+ Character Roster: Players can build 6-person teams from over 100 of their favorite TOKYO GHOUL characters; team skills and battle positions can be freely assigned, affording a seemingly limitless number of ways to strategically attack enemies.
In-depth Leveling System: Utilize in-game materials to power up characters and strengthen their quinque and kagune weapons to unlock game-changing special abilities.
Seasonal Conquests: Each season, players are automatically divided into Ghouls and Humans to fight for control of Tokyo in battles and Dispatch missions.
PVP Ambush: Obtain ranking rewards in decisive PVP battles
Purge Raids: Join forces with fellow species-members to take down powerful Special Investigators and SS-rated Ghouls in intense raid battles.
Tokyo Ghoul [:re birth]

Screenshots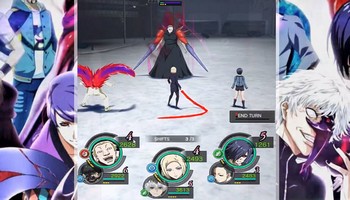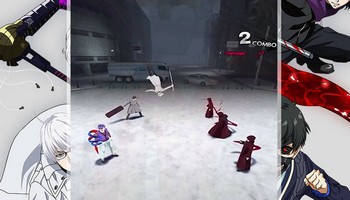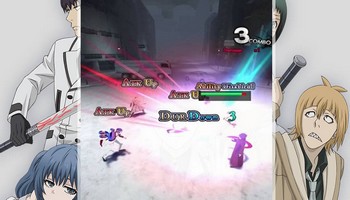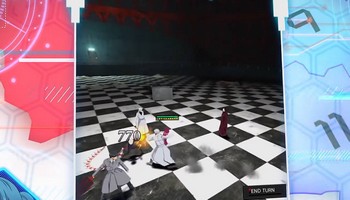 Tokyo Ghoul [:re birth]

Videos