War of the Immortals is a hardcore action MMORPG based on ancient Greek mythology that boasts battles of epic scale and engrossing PvP with territory and resource control. After Atlantis has been saved, players are tasked collecting ancient relics while battling the creatures of the Underworld. In the aftermath of a great battle, with doom still hanging over the once sunken city, players must take up arms and fight, for within Atlantis… Hardcore PvP and epic PvE await within this free to play online game.
Features
9 Unique Heroes: Choose to become one of eight powerful immortals: Berzerker, Champion, Heretic, Magus, Slayer, Duelist, Ranger and Enchantress.
Unique Soul Gear: Specifically tailored to each class, powerful sets of animated gear grow and change in appearance as players progress and achieve awesome power.
Guild Housing: Establish housing for guild members, plan dungeon runs, trade crafting materials and expand by recruiting new warriors.
Territory Wars: As part of a guild, fight against others for territory and resources. Reach new heights of fame and notoriety.
Pet Soul System: Further customize pets with the new Pet Soul system and capture virtually any monster found in the game.
Interactive, Destructible: Powered by Perfect World's proprietary Cube graphics engine, dungeons come alive with interactive environments.
Plot
The world of Motenia has never been blessed with lasting peace. Every child grows up knowing the stories of fierce battles and ravaging war. None was greater than Ragnarok, the age-old struggle for power between the noble god Odin and his bitter rival, the evil Loki. Ragnarok was neither the first nor the last battle that Motenia would host, but it was the one that sealed the gods in their realms and left humanity to salvage what remained of the earth.
War of the Immortals

Screenshots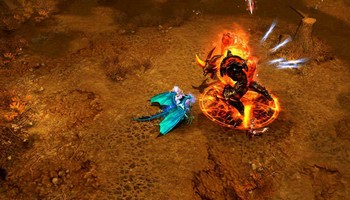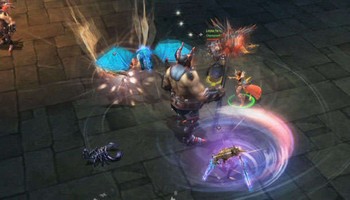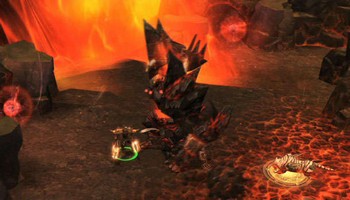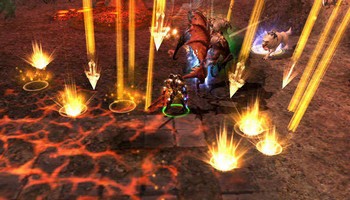 War of the Immortals

Videos