Warhammer Age of Sigmar: Champions is a free-to-play, cross-platform Warhammer Trading Card Game by PlayFusion. Deploy units and unleash deadly magical abilities, while completing quests to earn blessings from the gods. Only the mightiest of warriors will stand victorious in this battle for the Mortal Realms, a war that spans both physical and digital worlds. Warhammer Age of Sigmar: Champions also offers the ability to scan real life cards to use in-game, while the vast majority of cards can be unlocked by completing quests and special events.

Game Features
DISCOVER the WARHAMMER AGE OF SIGMAR universe as you've never seen before!
CHOOSE from the GRAND ALLIANCES – Order, Chaos, Destruction and Death.
PLAY DIGITAL cards or scan* PHYSICAL cards into your digital collection to play them for FREE!
FAST, TACTICAL GAMEPLAY – easy to play, takes skill to master.
CARDS with INGENIOUS ROTATING MECHANICS for damage and healing over time.
COMMAND legendary Champions that form the backbone of your army.
COMPLETE quests to unlock powerful blessings.
BATTLE your opponents in an epic duel of strategy and skill.
CONSTRUCT YOUR OWN MIGHTY DECK of cards to prove your might.
Warhammer Age of Sigmar: Champions

Screenshots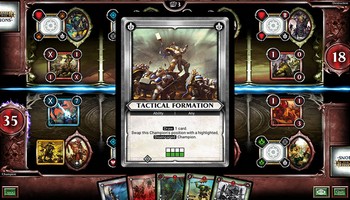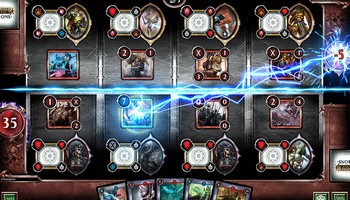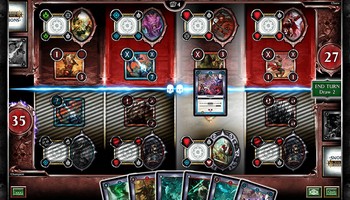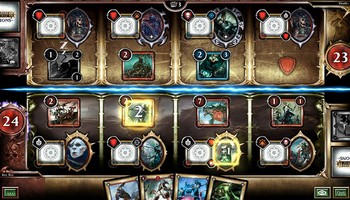 Warhammer Age of Sigmar: Champions

Videos