Wizardry Online is a free-to-play MMORPG developed and produced in Japan by Gamepot, Inc based on the classic Wizardry computer games originally created by Sir-Tech. Wizardry Online is the most hardcore fantasy MMO ever created. The difficulty level is insane. The dungeons are brutal. There is no auto-healing. You will earn your levels. Your crimes taint your soul. Your allies could betray you at any moment. And when you die, you die forever.
Whether your passion is adventuring, engaging in massive battles with ferocious monsters or hunting your fellow players, Wizardry Online offers is your game. Are you ready for the challenge?
Gameplay
Like many MMORPGs, players can create their own character and explore and advance in an open world with other players that are also connected. A player may create a character using a variety of class/race/attribute combinations found commonly in most MMORPGs. A more dangerous addition to the gameplay is the potential for Permanent death also known as Permadeath. Upon character death, players have a chance of losing their character forever. The chance of losing your character can be reduced by sacrificing items.
Wizardry Online features five races (Human, Elf, Porkul, Dwarf (male-only), and Gnome (female-only)) as well as four classes (Fighter, Priest, Mage, and Thief). Similar to previous Wizardry games, a new character will receive a random number of bonus points they can assign to attributes. Each class has a requirement for a number of points in a one or more attributes in order to select that class. Throughout the game, characters will be able to change their class.
Open-world player-versus-player (PvP) is also a large part of the game. Players can attack any other player in town or in dungeons at any time and the same permadeath consequences also apply should a player fall victim to a PvP death. Player characters that have been slain (either by monsters or by other players) can be looted of their belongings by other players.
Wizardry Online uses microtransactions to support itself; players can access premium items through the Royal Shop where the currency for items is Station Cash. There is also a very limited selection of items available in the store for high amounts of in-game Gold.
Wizardry Online

Screenshots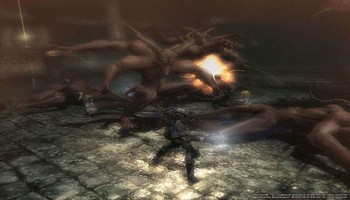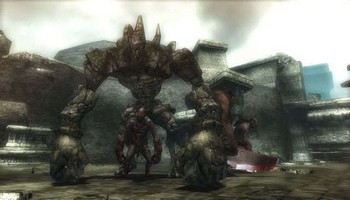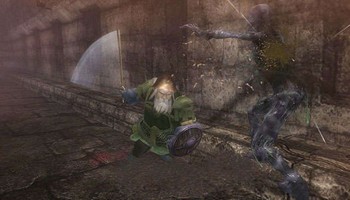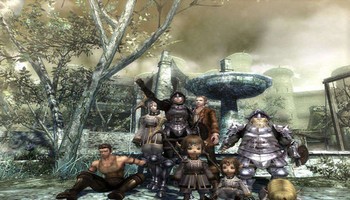 Wizardry Online

Videos