World of Battles is a free-to-play massively multiplayer online real-time strategy wargame in a fantasy setting. Up to eight armies, each one made up of as many as 16 units, will clash in exciting player-versus-player battles. Welcome to a world torn by warfare and strife, a world where ravenous hordes of dead walk the earth and mighty armies clash furiously on ravaged battlefields. Welcome to a world where mortal men and women find themselves the playthings of ancient gods and their mysterious agendas. Welcome to the World of Battles!
Gameplay
-8 different races: Experiment with them all to find your favorite – man-hating Amazons, savage Barbarians, mysterious Beast Folk, treacherous Dark Elves, hardworking Dwarves, power-hungry Knights, destructive Orcs and the vicious Undead, each with specialized units and their own unique advantages and disadvantages.
-Invent your own winning tactics: on the battlefield by combining cavalry charges, defense, ranged support, flanking and back-attacks. Using units' abilities and formations in real time is just as crucial as your pre-battle planning.
-Customize units: with rare equipment and items that are unlocked by leveling up your Leader. Equip your soldiers with epic weapons and armor and see it reflected both in their stats and their appearance on the battlefield. Your Leader supports the entire army with attack spells and defensive buffs!
-Tailor your army: and implement a wide range of tactics, choosing from over 80 different unit types! Use Master Units' special abilities (unique to each race) to crush your opponents. Nearly endless unit and ability combinations enhance effectiveness and add strategic depth to the game.
-Unlock and complete various single-player challenges: and tasks to gain some easy gold and experience. Every challenge is specially designed to teach different battle tactics and strategies
-Collect an army of hundreds of amazingly detailed units: Every warrior, from holy priests to savage trolls, sports amazing attention to detail. World of Battles provides a digital version of classic tabletop war gaming miniatures, without the hassle of painting and storing your prized collection.
-Unite your forces with other players: under one banner by creating powerful Clans and take part in real time battles for the lands on the Global Map! Fight for territories with other Clans, raid provinces and get valuable resources.
World of Battles

Screenshots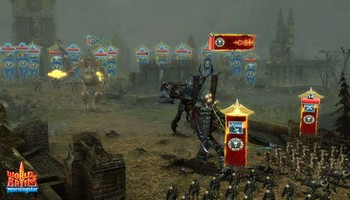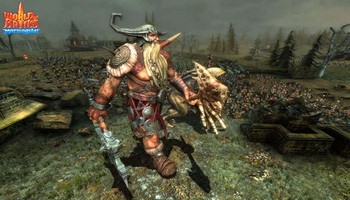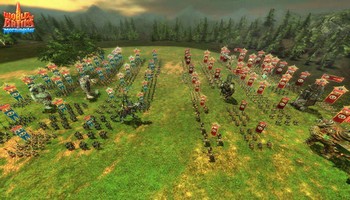 World of Battles

Videos