8BitMMO is a retro-style 2D massively multiplayer game! It's a giant construction sandbox — you can build a home or a castle in a persistent streaming world. Found and manage your own city. Fight evil Lawyercats and engage in player vs player battle. Work in Progress! Over 75,000 registered players have already starting building the game's world.
Game Features
100% Player Built World: The entire world is built by players. Build your own house, town, voxelart, or dungeon. The world is massive — there's plenty of space to build in, and it streams in as you explore (no load screens).
Be the Mayor: Start your own town and invite your friends. You'll have an array of management tools for overseeing your town.
Anti-Griefing Systems: Several systems protect players from griefing.
Customize your Character: Wear hats, clothing, accessories, change your skin color
Become a Zombie: Want to be a zombie? You can! But you'll need a steady supply of delicious brains from other players. Don't worry, after you eat their brain, they'll be zombies too!
Fight Nefarious Enemies: Congressional Lobbyist Slugs, LawyerCats, and Hipsters oh my.
MegaMap: The world is huge, so the MegaMap interface (based on Google Maps API) is a handy way to browse the world and share your creations with friends.
Hardware Accelerated Desktop Edition (coming soon): the game engine is currently being ported to allow for better performance by utilizing gfx hardware.
Steam-exclusive bonuses?: If allowed by Valve, I'd love to include some content such as a Crowbar weapon, Headcrab hat, or Companion Cube.
8BitMMO

Screenshots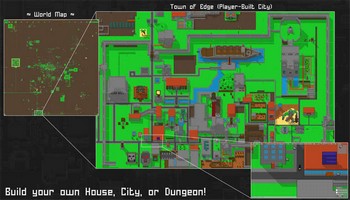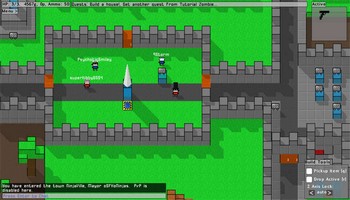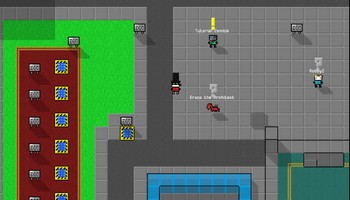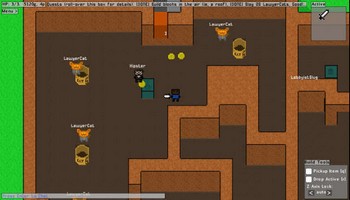 8BitMMO

Videos
trailer
trailer 2
trailer 3
trailer 4