A3: Still Alive is a free-to-play dark fantasy themed, multiplayer RPG with isometric view for mobile (Android and iOS) and PC (Windows desktop client) from Netmarble featuring various competitive PvP battle modes that players can enjoy solo or in team, including a 30-Player Battle Royale mode that sees axe-wielding wizards and bow-wielding berserkers fight until only one remains. A3: STILL ALIVE features 6 classes with unique abilities. Being very much PVP focused, and A3: Still Alive may seem a bit unfair for players who don't spend real money or spend just a little compared to those who spend a lot, that is why the score found here is lower. In March 2022, A3: Still Alive was the first Netmarble game to implement the MARBLEX blockchain ecosystem, allowing players to collect INETRIUM ore by defeating monsters in dedicated dungeons in order to mint blockchain tokens in the game named INETRIUM, which can be converted to Marble's own currency, named MARBLEX, which may in turn be converted to other crypto currencies and services outside the game.
Game Features
▶ Dark Presence: Open-field 100 vs 100 large scale battle mode with unrestricted PK between two teams in the darkness. Fight to survive under the darkness of a red moon but beware as your allies or guild members might suddenly become enemies.
▶ Battle Royale: A real-time battle for survival where 30 players fight under the same conditions! Experience the tension that comes with fog of war as the battlefield shrinks with every passing moment. Earn rare and exclusive loot by becoming the final survivor.
▶ Soul Linkers: Strategically select your Soul Linkers based on the situation to become the ruler of the battlefield! There are over 270+ different kinds of Soul Linkers sorted into 3 types: ATK, DEF, and SUPP.
▶ Guilds: Tackle various strategic battles with fellow guild members. [Conquest] Steal or be stolen from! Conquer more territory while battling the opposing guild! [Forte's Seal] Enjoy multiplayer mode with guild-exclusive raids! [Guild Festival] Participate in the festival in your guild hall with fellow guild members to acquire a number of Guild Chests that contain special items.
▶ Vast Open World: Explore rich environments such as snowfields, deserts, forests, and more!
▶ 6 Different Classes:
[Templar] A magical melee character who uses a hammer to draw the holy power from within and a thick shield to withstand oncoming attacks.
[Wizard] A magical ranged character who uses a spellbinding ring to unload powerful attacks.
[Berserker] A physical melee character who wields a great axe and a cursed power to pulverize the enemy.
[Archer] A physical ranged character who uses accurate shots and agile movements to toy with the enemy.
[Assassin] A physical melee character who dives deep into enemy lines to unleash a sequence of attacks.
[Scholar] As a capable fighter in both melee and ranged combat with 4 types of summons.
A3: Still Alive

Screenshots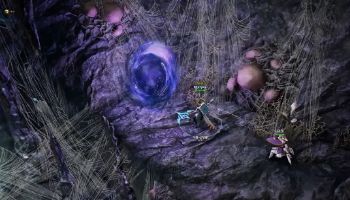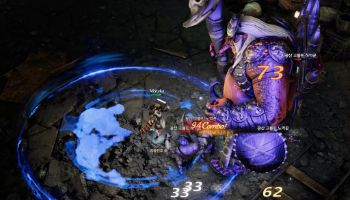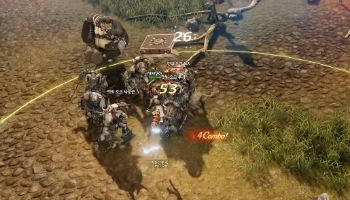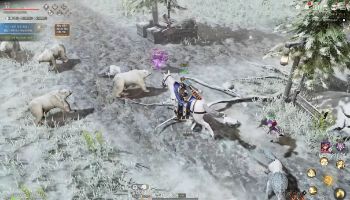 A3: Still Alive

Videos