ACE Online is an action based Massive Multiplayer (MMP) 3D Space Shooter. In ACE Online, players can pilot their own fighter ships (also known as Gears), on a futuristic world where they can upgrade skills or the Gear itself, throughout a number of maps, including terrestrial, lunar, and space maps. In ACE Online, gamers have full control over the Gear's movement, making it very different from the traditional style RPG's mouse click control method. This is a Role-Playing Game (RPG), but with all the fun and action of a Third Person Shooter (TPS). Since the background of ACE Online is based in a spacious 3D atmosphere, players need to be aware that an enemy missile can strike at any time and from any direction. Ace Online offers a PvP system of "Nation Wars" between the two nations in question: Bygeniou City United (BCU) and Arlington National Influence (ANI). Players can challenge other players in a 1 on 1 duel, or a battle formation (up to 6 players per formation).
Game Features
– 4 distinct types of craft to pilot
– Hundreds of items to fight your enemies with
– Numerous cosmetic items to enhance your craft's looks!
– Create a brigade and fight with your friends!
Free-to-play Model
Ace online is based on an in-game item shop model, selling weapons and other items, which has been criticized by people who love the game for being a little harsh.
If you play as a free player, you may be faced with long learning and grinding curves. As long as the two are intertwined, the game experience should be challenging, yet rewarded with proportional progression.
In Ace Online, an old ongoing and popular game, you may have to be really patient if you play for free. Sure, the requirement to learn technical stuff like gravity boost and feathering will take time to be mastered and does include a large skill based ingredient within the game's fighting mechanics, and your sense of progression.
However there have been much expressed concerns about the fact that on an higher level you will need different weapons for different enemies, with some cash weapons being seen as overly powerful.
That said, Ace Online regroups an old ongoing player base with many free players who have accumulated enough playing time to achieve high levels of xp and in-game points and who are now on a par with paying-to-win players.
Ace online is not strictly a pay-to-win game, it is more like a pay-to-win-quick game, with a long and probably frustrating, but also very fun progression curve.
The upcoming steam release may soften one newbie's entry into the game by either dedicating a new and empty server base where everybody would start from zero, or decrease the rates at which weapons can be unlocked, as many have demanded.
ACE Online

Screenshots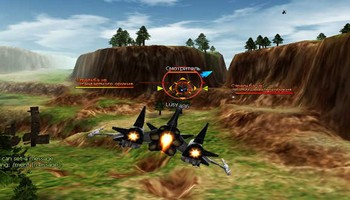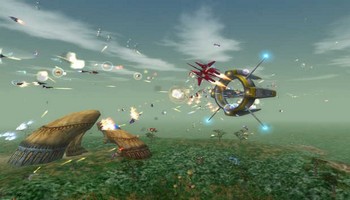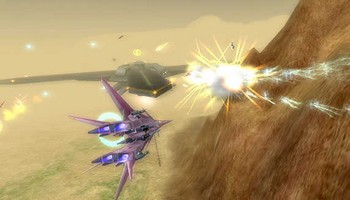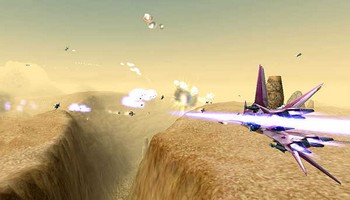 ACE Online

Videos
trailer
trailer 2
trailer 3