Achaea is a free-to-play MUD, or text and graphical MMO RPG, set in an extraordinary, original world of high fantasy, epic conflict, and exciting gameplay. Here your choices matter and ancient forces shift uneasily beneath the surface – all supported by a dedicated team who is committed to giving you an exciting, immersive experience. Discover the rich world of Achaea and its endless possibilities! Vie for power and influence as a leader in one of dozens of player-run organisations. Compete for top rankings in combat, or become a learned scholar and teach the masses about Achaea's rich history. Delve into the complex economy, master a tradeskill or two, and amass a fortune in gold. Commission a ship and become a notorious pirate of the high seas.
Game Features
– Rise in power to lead one of the six cities or twenty-five houses.
– Gain glory – and notoriety – in our quarterly combat rankings!
– Become a sea captain – set off on your own ship to visit dangerous and remote islands, trade valuable cargo, or battle other ships on the high seas.
– Become a Quisalis assassin or devote yourself to the worship of the Gods.
– Reach the ultimate at level 99 – transform into a Greater Dragon! This hybrid race/class comes with an entirely new set of abilities.
– Play one of 12 races – whether you prefer humans and dwarves or more exotic fare such as winged Atavians, amphibious Grooks, and feline Rajamala, we have it all!
– Join one of 17 classes and become a mysterious Occultist, heroic Blademaster, necromantic Apostate, or a forest-loving Sylvan.
– Choose from over 70 character traits to augment your skills in hundreds of combinations to suit your style of play.
Achaea

Screenshots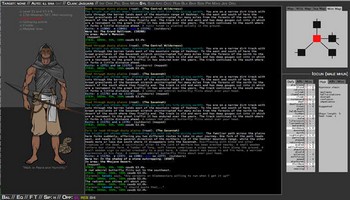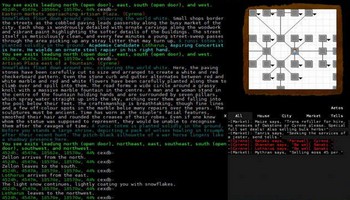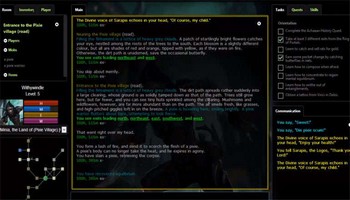 Achaea

Videos