Aerrevan is a MMORPG developed by CubeForce Media. It takes place on the continent of Lurris in a world shattered by the imbalance of a magical force known as Aer. In correct balance, Aer supports life, but in imbalance Aer can cause anything from horrible mutations, to instant death. Side with one of two Great Mages with their own solutions to the global Aer crisis. The gameplay experience in Aerrevan is centralized around Aer and its effects on the world. Aerrevan features a unique PvE experience designed with the roleplayer in mind. Enter every cave, house, inn and castle with no loading screens; explore without boundaries in a world full of locations waiting to be found. Engage in epic battle with hundreds of unique mobs and bosses, all while advancing your characters within a completely classless leveling system. Expand and grow in your own way, without annoying limitations.
Game Features
-Dynamic NPC Conversation System: In Aerrevan, NPCs are intelligent beings with vast repositories of knowledge about the world around them. Via the dynamic NPC conversation system, players can type to NPC's in plain English, and they will respond accordingly. Ask NPCs about anything from global events to events in the NPC's own life. Quests aren't always apparent to the player, meaning you may have to talk to the NPC to uncover a task that they need help with. With this system, Aerrevan immerses players into a dynamic and living social structure where NPC's become more than just faceless quest-givers. Through this system an incredible amount of story depth can be introduced to the player in a completely natural and seamless way.
– Seamless World: while exploring, you will never have to experience a single loading screen or pause in gameplay. Utilizing dynamic loading, tile based terrain and interior portaling, everything from houses, dungeons and even the entire game world are 100% seamless. In addition, every building in the game world has a full interior, adding even more depth to exploration! Players will find that Lurris is truly a world without boundaries.
– Classless Characters: Aerrevan features a completely classless leveling system. Instead of limiting your character to a class at character creation, your actions and choices shape your strengths and weaknesses. Every player has access to every skill and item, no annoying limitations! Do you want to make an Orcish archer mage that wears full plate armor? Go ahead! By using your own unique set of skills, your character will become stronger in their own way. When it comes to character advancement, every choice is yours to make.
Gameplay
What races are available?
Aerrevan has three races, Human, Orc and Elf. Each race has their own ancestral lands, rich lore as well as unique starting areas.
How will PvP work?
layers engage in PvP by challenging each other to a duel. Players can make wagers on duels, or even open the duel up to outside betting from other players.
How does the class system work?
In Aerrevan, players do not choose a class. A player's actions and use of skills/abilities dictates their strengths and weaknesses using a skill based leveling system. Instead, a player will choose their characters background. Some of the choices will include farmer, noble, commoner, and much more. Each background gives slight boosts to players starting attributes, as well as different starting inventories. You want to make an elf who uses archery combined with fire magic all while wearing heavy armor? Go ahead!
What is Aer and how does it work?
Aer is magical essence present in any living thing. In the right balance, Aer is a source of life. Have too much Aer, however, and you can mutate. The Baehoman meteor is the source of the excess Aer in Lurris, when it collided with the world it unevenly dispersed Aer around the globe. Aerrevan is set four years after Baehoman struck; meaning the imbalance of Aer is still very present. Think of Aer sort of like radioactivity. Aer slowly builds up in the body and eventually leaves its the person severely weakened.
Will Aerrevan have player owned housing?
here are no plans at this time to include player housing in the gold release. However, we may add this feature after gold in a major update patch.
What is the level cap?
The level cap in Aerrevan will be Level 60 for the gold release.
Aerrevan

Screenshots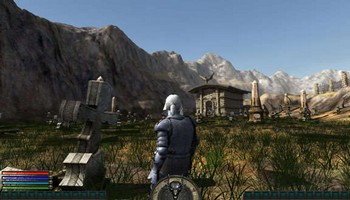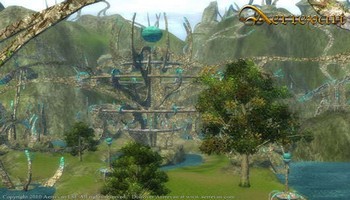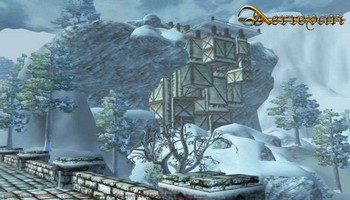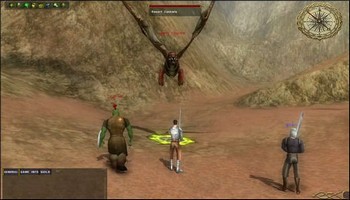 Aerrevan

Videos
trailer
trailer 2
gameplay
gameplay 2
gameplay 3