Age of Heroes: Conquest is a free-to-play online multiplayer turn-based RPG set in a world where an age long peace has been abruptly ended. With the death of the King Felendis, Eridun is struggling under assault from a mysterious foe. You are one of the heroes emerging from the realm. Engage in tons of solo missions in the Story Mode with 3 difficulties or venture into PVP battles to grab a seat in the hall of fame. Age of Heroes: Conquest features rpg-like character progression and customization, and guilds are also available to infuse a sense of cooperative gameplay.
Game Features
Command you heroes: Gather a group of unique champions to your cause as you fight against the evil that threatens Eridun. Train and customize the abilities of your heroes to master the battlefield! Rally your party to battle the monsters that threaten Eridun.
Join forces: Join a guild and help build up your facilities for increasing rewards the stronger your guild gets! Build up your guilds vault to increase your gold income, and help your guild fight powerful monsters in guild raids! Use your rewards to increase the size of your guild and recruit your friends.
Compete: Fight in the gauntlet to test your mettle against fellow commanders with your best heroes. Or battle it out in the arena where every single hero under your command can tip the scales.
Outfit and arm your feet: Collect and improve rare and powerful gear to equip to your heroes. Try different combinations to optimize the abilities and strengths of your heroes.
Age of Heroes: Conquest

Screenshots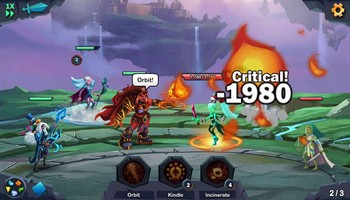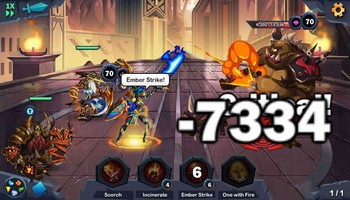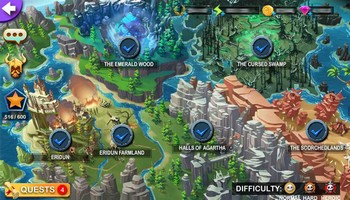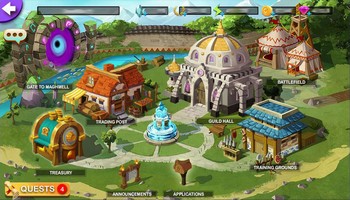 Age of Heroes: Conquest

Videos