Age of Wushu is a new MMORPG that recreates an ancient Chinese world of kung fu. If the term Wushu is new to you, fear not, it's an easy concept to explain. Simply put Wushu is a general term for Chinese martial arts. For example in martial arts movies such as Crouching Tiger, Hidden Dragon or Hero, characters leap from rooftops and display gravity-defying feats of martial arts prowess. In Age of Wushu, you can perform all these unbelievably powerful skills and become a legendary Wushu master!
In Age of Wushu each world event or quest you participate in grants experience, which is then converted into cultivation points. These points are then used to directly enhance your character's internal skills and fighting moves. You can even gain cultivation points for your character while logged off. As such, the character development in Age of Wushu is completely different from traditional MMOs, there is no grinding or levels.
Game Features
– Game Engine: Following continuous advancements in technology, Snail's tech teams developed the new engine "FLEXI" for the development of Age of Wushu. The newly designed engine contained game client, server, and editing tools. It is a highly extensive system which can itterate the latest technology continuously. This assures that the developers don't need to remake new engines again and again. Instead, they only need to add new modules into it to satisfy the requirements of future game development.
– Showcasing Wushu Martial Arts: The game features eight different martial art schools to choose from, dazzling aerial duels, and a sophisticated system of combos and counters. Players are given tons of freedom unparalleled in modern MMORPGs in their journey to master the ancient Chinese martial arts, to delve into their character's unique story, to face the consequences of every action, and to fulfill their destiny.
– Presenting an Ancient Landscape: Suzhou with the waterways and bridges, Yanjing filled with Imperial grandeur, taverns bursting with customers, and Inns with hidden pathway that might contain assassins – all these are a part of Age of Wushu. In the Wuxia world, we selected famous architecture of Ming Dynasty and modern landscape to create a complete and accurate world filled with natural and human wonders.
Plot
Age of Wushu is based on early Ming Dynasty China, a time when the central plains were relatively stable. It was during this period the Jianghu martial arts were allowed to flourish, and the great schools were formed and began recruiting members. This precipitated great change across the land.Compared with the thriving, bustling nature of Jianghu, the central government grew increasingly autocratic, with the emperor's power increasingly consolidated. The Eastern Chamber and the Royal Guards were formed, each growing into formidable forces that influenced Jianghu. The founder of the Ming Dynasty, Zhu Yuanzhang, grew increasingly suspicious and began purging those he distrusted. He began dispatching the newly powerful Royal Guard throughout Jianghu to bend the people to his will.
After the emperor's death and the ensuing power struggle, the Nin Yin Manual, a secret martial arts tract, was rumored to be circulating through Jianghu. That set off violent tremors as factions of every stripe struggled to obtain this coveted work. The traditional martial arts began to evolve and grow more sophisticated, as did the newer fighting styles of the western regions, and so the story of Age of Wushu began…
Age of Wushu

Screenshots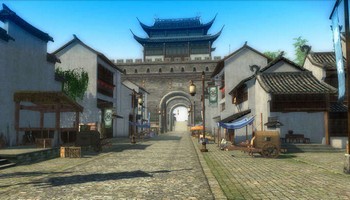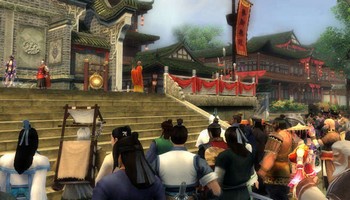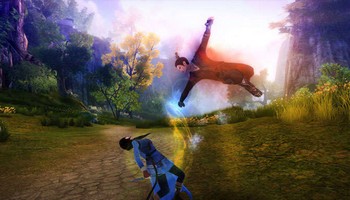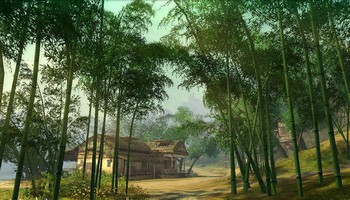 Age of Wushu

Videos