Airmech Strike is a free-to-play Action Multiplayer RTS game that can be played online competitively or cooperatively. Earn Kudos and Experience in battle and unlock a wide collection of AirMechs, Pilots, Units and Items to customize your army to suit your own strategy. The game features 1v1, 2v2 and 3v3 PVP battles as well as coop modes, in which you are assisted by the army you build to fight alongside you. Either command from above, dogfight with other players, or wreck things on the ground in mech mode.
Airmech has scored very positive feedback, with 93% of players praising the game for being fun and not pay-to-win.
Game Features
MOBA-like Action-Strategy: DotA-style gameplay with transforming robots each with their own unique stats and abilities. Fast paced action and shorter game lengths keep the battle intense
Customize Your Army:
Choose your AirMech and your Units to take into battle and help your team claim victory. Also unlock custom Variant AirMechs (skins) to have a unique look in-game.
Different Game Modes: Play PvP from 1v1 to 3v3, or play Coop vs AI. Survival mode puts up to 4 players working together to fight off incoming hordes of enemies. Challenge modes let you test your skills in time trials.
Control Options: Supports both mouse/keyboard and Xbox 360 gamepad. Controls can also be completely customized for personal preference.
Game Plot
In the future, the last survivors of the Great War continue their fight with the ultimate war machine: the AirMech®. Created using lost technology, Pilots have found, salvaged, or stolen AirMechs that they use to protect the weak, or to pillage. Choose your side.
Free-to-Play Model
Airmech is a free-to-pay and free-to-win. The items that give you advantages can be bought with earned-in-game currency, which only takes some time to accumulate. Pretty much every item required for a particular gameplay can be unlocked in a couple of weeks. Of course, if you want extra looks as in with skins, you will have to pay.
AirMech Strike

Screenshots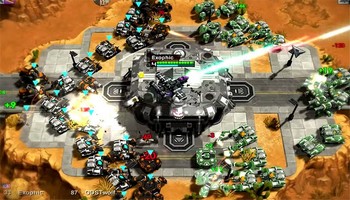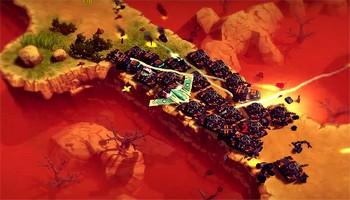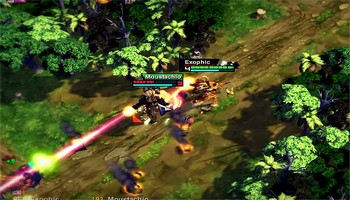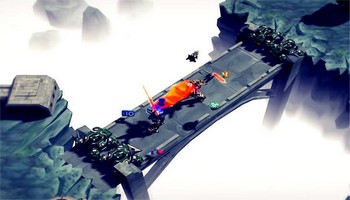 AirMech Strike

Videos