Alganon is a Free To Play fantasy-based MMORPG that allows thousands of people to play together in a virtual world that features a rich history dominated by commanding deities, powerful weapons and armor, deadly magic, epic quests, ancient places to discover, cities and lands to conquer, the utilization of detailed tradeskills, and more. Alganon features two races in total (one on each side of the conflict) and a current total of four classes. There are two main continents: Ardonya and Harraja.
When entering the magical world of Alganon, players will immediately be confronted with a choice: Play as a Human Asharr, an imperialistic race vying to conquer the world through strength, intelligence and diplomacy. Or play as a Talrok Kujix, a primal race of powerful warriors and magic users bent on world domination through destruction and conquest.
Talroks begin their quest on the continent of Harraja and as each character progresses a rich story will unfold explaining how the Talrok race was created by the god Xukiss to be his servants and to spread his influence throughout the lands of Alganon.
Humans live in and control the lands of Ardonya across the Great Sea. Created by Argon to serve a like purpose as the Talrok, the Asharr are to spread Argon's influence throughout the lands of Alganon.
Both continents have all types of terrain encompassing forests, fields, plains, deserts, mountains, jungles, swamps, and tundras.
Alganon

Screenshots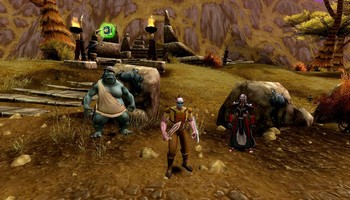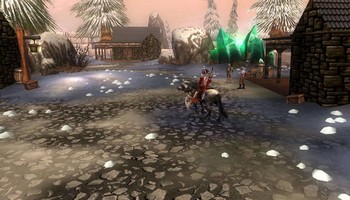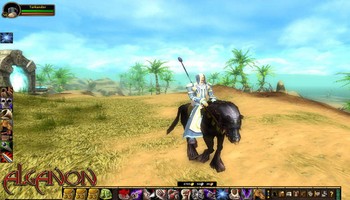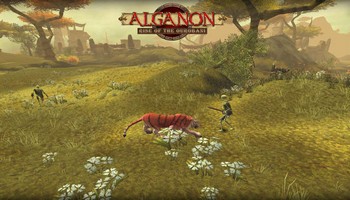 Alganon

Videos
trailer
gameplay
gameplay 2
gameplay 3