Anarchy Online is a free-to-play MMORPG first released in June 27, 2001 as a paid and subscription-based game. Anarchy Online is known to be the first ever science fiction MMO and has been largely gratified, not only for the game's actual content, but also for being the first to set an advertisement-based free-to-play model that would allow this game almost 2 decades of successful existence! The game has benefited from successive rendering engine changes to make its graphics appeal last through the ages. Compete and cooperate with thousands of players simultaneously on a vast, alien world, join humanity nearly 30,000 years in the future in a world of perpetual conflict and scientific marvel.
Game Features:
Create: Choose from 14 character classes across four races and deck them out with an array of weapons, armor, clothes, and accessories. Play as an elusive agent, a war-beaten soldier, or an enterprising trader. Customize your skills, abilities, and capabilities through nanotechnology and surgical implants.
Battle: Join other players and delve into the secrets of Rubi-Ka, or accept contracts for cash and gear by tackling unique missions filled with challenges and surprises. You can even claim territory for your organizations and battle other players over the precious resources!
Explore: Explore a breathtaking and diverse world, filled with locations such as jungles, deserts, and sprawling cities with towering skyscrapers. Beam up to alien space ships, visit other dimensions, and travel anywhere you want with personal vehicles, planes, and even mechs!
Live: Construct entire cities for your organizations, engage in global trade, or just kick back and relax with your friends in your very own apartment! Anarchy Online is a living, breathing online world, filled with things to do alone or with friends!
Anarchy Online

Screenshots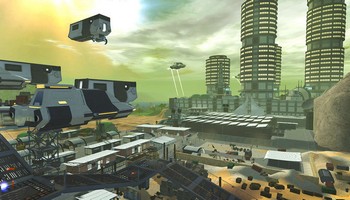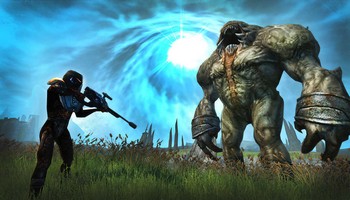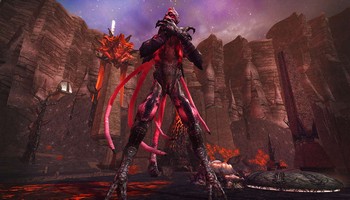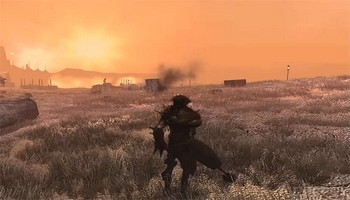 Anarchy Online

Videos