Anno Online was a free-to-play strategy browser game by Ubisoft with both real time strategy and city building elements. It is part of the award-winning Anno video game series. As with other Anno games, the player starts as an unnamed country which has to colonize and expand in the game world. While the player expands, other user controlled rivals are expanding and strengthening. As the player progresses through the game, players have access to lodge activities and troops which allow them to invade and ultimately to defeat other players.
The game is divided into five social stages: Pioneer, Settler, Citizen, Merchant, and Aristocrat. At the start of the game, all of a player's citizens are pioneers. They pay little amounts of taxes, and require only food and a town center. As a player's empire develops, so does his population. They begin upgrading (provided they have sufficient goods), paying more taxes, but also requiring more goods, such as tobacco products, perfume, lamp oil, and much more. It is crucial for a player to develop quickly, as not much profit is attained until reaching the merchant stage.
Players can trade with other opponents settling under the Queen's name, or with foreign cultures.
Anno Online

Screenshots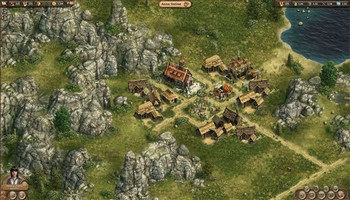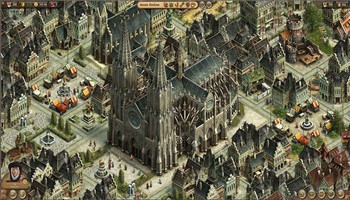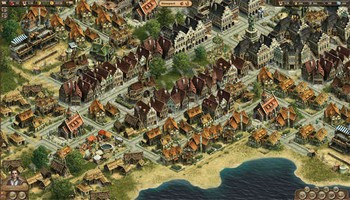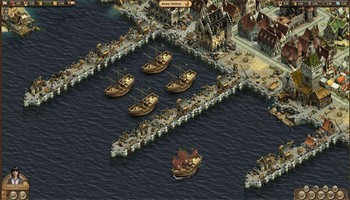 Anno Online

Videos