APB Reloaded is a free-to-play action MMORPG set in a real-life themed world. Hit the streets as a licensed vigilante or hardened criminal in the crime-ravaged metropolis of San Paro where shootouts, car-chases, robbery, and vandalism are all in a day's work. Climb the ranks of your chosen organization and you could earn fame, deadly weapons, exotic vehicles, and stylish new clothing; fail, and you'll be just another ugly corpse clogging up the alleys. Drive and shoot your way through the city with a dizzying array of weapons and vehicles. Carry out jobs and climb the ranks of your faction to unlock new gear, helping you enforce the law – or break it. Experience an insane level of customization: cosplay as your favorite character, or come up with something nobody's ever seen before. Got a tattoo in real life? Put it in the game. Use the in-game music studio to create a custom theme for enemies to hear when you kill them! Run missions against groups of opposing players where you'll take part in the craziest shootouts and car-chases this side of a Hollywood blockbuster. Or try a bit of the TDM in the Fight Club district.
Game Features
Massive open-world PvP : combat with an unmatched 100 players per server.
Character, clothing, and vehicle customization : Be anyone or anything. APB features detailed customization.
Huge and ever-increasing arsenal: of weapons and modifications, including penetration rounds, hunting sights, cooling jackets, extended mags, and more.
Hone your strategy : with character mods, including Car Surfer, Radar Jammer, Spotter, Flak Jacket, and more.
Dozens of unique vehicles : super cars to SUVs and garbage trucks, each with its own specific handling and physics.
Run missions : against live enemies, or just roam the streets looking for trouble.
Custom in-game music : studio to create your own theme song.
Constantly evolving : gameplay and events, with new content added regularly.
APB Reloaded

Screenshots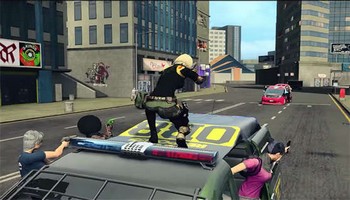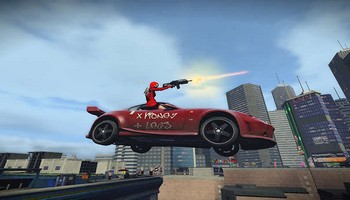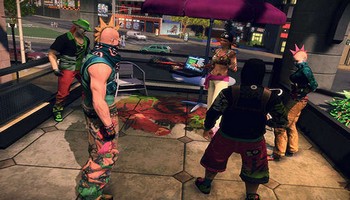 APB Reloaded

Videos
trailer
trailer 2
trailer 3