Arcane Saga is set on Prius, a planet cursed by Rashard, the king of all gods, for its creator's defiance. Prius now awaits a foretold hero, the Xenor, to rise and free the world from Rashard's grip. To become the Xenor, players will have to jump into the game and prove themselves worthy. The game also features a robust 7 class system with various well thought out skills designated to each. Classes such as Legionaire, Minstrel, and Shadow Templar somewhat go outside the box of typical cookie cutter game classes. When combined with your personal Anima and Gigas, customization gets interesting very quickly. Beyond character customization, there is much more to be found that separates Prius from the rest.
Emotional Exchange System
Anima may seem to find it hard to express her feelings at first. Let her engage in various emotional experiences with you – you'll notice her growth and she'll start to show her feelings to you in return. Make no mistake – your Anima is not a passive unit that simply tags along with you and follow your orders. She is your companion with her own intentions who knows how to express her feelings.
Your Companion Anima
You get to meet Anima like you meet your soul mate once you start adjusting yourself to the new world. You and Anima will soon reach that quiescent place where the star tree stands through heart-pounding connection with each other. It is like a fated karma that began to revive from the distant memory of eternity.
Emotional Awakening System
You get to meet Anima when she lost her memory and maintains only a vague state of emotions. Nonetheless, she regains her forgotten memories one by one through various experiences you share with her along the journey.
Intimate Bonds
The more you sympathize with your Anima, the higher the efficiency becomes for everything she does for you. Higher intimacy allows her to kick off her skills and forces swiftly for you to escape from dangerous moments.
Arcane Saga

Screenshots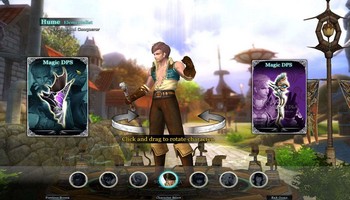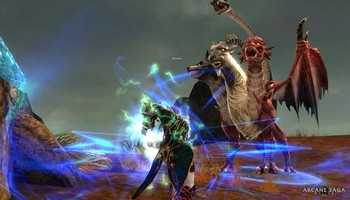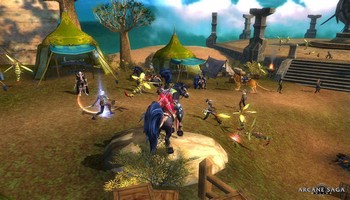 Arcane Saga

Videos