ARK: Survival Evolved (mobile) is a free-to-play mobile action-adventure survival game by Studio Wildcard for mobile (Android, iOS), set in a prehistoric world where players, who are stranded on an island, must survive roaming dinosaurs and other prehistoric animals, natural hazards, and other potentially hostile players. Gather resources and craft tools to build shelter and hunt either in single-player or multiplayer modes, expand your domain while capturing and taming dinosaurs, make new friends or foes online, form tribes, and build fortified structures to defend yourself against man and mega-predators alike.
This mobile version is regarded as F2P-friendly. It has less maps and slower progression than the paid PC and console versions.
Game Features
80+ Dinosaurs: Use cunning strategy and tactics to tame, train, ride and breed the many dinosaurs and other primeval creatures roaming the dynamic, persistent ecosystems across land, sea, air, and even underground.
Discover: Explore a massive living and breathing prehistoric landscape as you find the means to survive, thrive, and escape on the Ark.
Craft and Build: Using any means necessary to survive, craft weapons, clothes, and items, and build shelters, villages, or even large cities.
Survive Alone or With Others: Group up with, or prey on, hundreds of other players in a large-scale online world or choose to go it alone in single-player mode.
Join a Tribe: The 'Tribe' system encourages cooperation, by supporting dynamic parties to share resources, XP, and re-spawn points.
Free-to-play Model
ARK: Survival Evolved mobile is generally regarded as F2P-friendly on mobile as all content may be available for free. The game includes an optional Primal Pass subscription available on a monthly or yearly basis. The subscription removes all ads, gives you a 2x XP boost, and provides access to both preferred servers and to preferred slots on free servers. Subscribers also receive an insignia next to their name to indicate their status as Primal Pass holders and will receive special news and updates from time to time.
ARK: Survival Evolved mobile isn't regarded as Pay-to-win (P2W).
ARK: Survival Evolved

Screenshots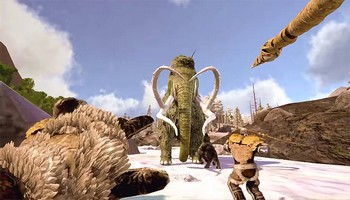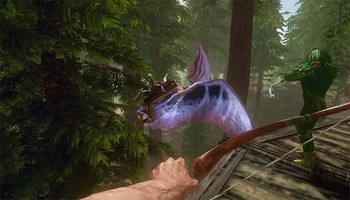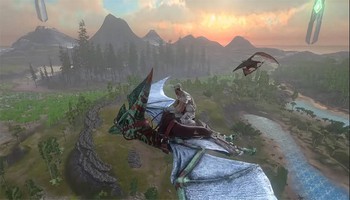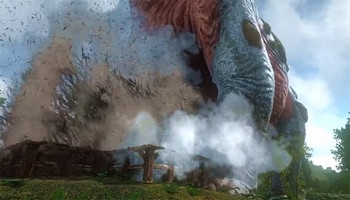 ARK: Survival Evolved

Videos