Arknights is a free to play* tower defense game by Hypergryph for mobile (Android, iOS) and PC (Windows/Mac) using an emulator like BlueStacks**, LDPlayer or NoxPlayer. Featuring collectible characters to collect and upgrade, Arknights is played mostly as a single-player and PVP grid-based tower defense game. It is praised for its engaging story, its polished anime style graphics and animations, stylish character design, decent difficult levels and F2P-friendliness.
A spin-off game, Arknights: Endfield, was announced for PC and mobile devices in March 2022, while an anime TV show adaptation by Yostar Pictures aired from October to December 2022.
Game Features
▶ Gorgeous anime-style game with a perfect combination of RPG and strategy elements
▶ Hundreds of unique Operators across a variety of classes open up countless gameplay options
▶ Auto Deploy system conveniently allows you to free up your hands
▶ Carve out a home, just the way you want it, with the Base construction system
▶ A robust soundtrack and some of the most famous Japanese voice actors and actresses will give you a sublime auditory experience.
Game Plot
You take on the role of a key member of Rhodes Island, a pharmaceutical company that fights both a deadly infection and the unrest it leaves in its wake. Together with your leader Amiya, you'll recruit Operators, train them, then assign them to various operations to protect the innocent and resist those who would thrust the world into turmoil.
Free-to-Play Model
*Arknights is free-to-play, and generally regarded as f2p-friendly. It features gacha (randomized rewards) as a method for monetization. New characters are obtainable via gacha using in-game currency which can be obtained by playing the game or purchased through microtransactions. Arknights is not too grindy and provides enough in-game rewards for players to beat the game without any spending.
BlueStacks Enhancements
**As with most gacha games, Bluestacks can be used to easily play simultaneously on several accounts or game instances. If you are not happy with card drops you get for free on your first account, create another and repeat until you are satisfied with your free rewards.
Playing Arknights on PC or MAC on BlueStacks may provide several benefits which include Macros (record a sequence of commands and execute them at any moment to enable custom auto-play), Multi Instance (play other games or accounts while keeping an eye on any of your game instances), Multi Instance Sync (repeat the action in the main game account on all other game accounts), Script (execute a series of actions in the game by binding them to one key), among others.
Arknights

Screenshots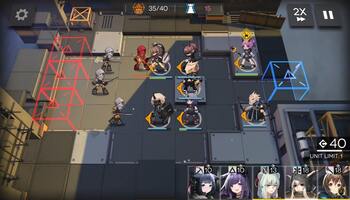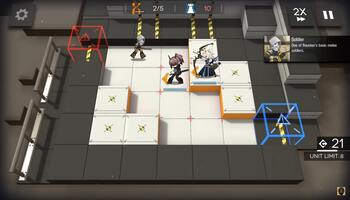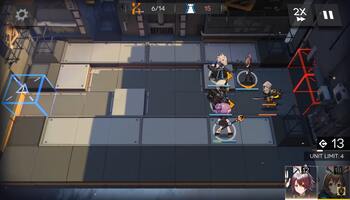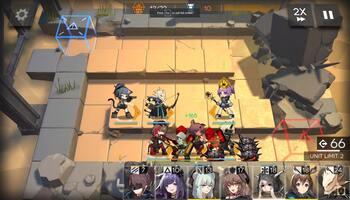 Arknights

Videos