Ascend: Hand of Kul is a free-to-play multiplayer action RPG. Experience the robust world that is Ascend with other playerss and watch the struggle unfold as the balance of power between the three alignments alters the world around you. Wage war for your God as a brutal Caos warrior on a unique journey to Ascension. Destroy the spawn of the Titan, Ascend Champions to invade other player's games, and tip the balance in the Crusade between the three Gods. But the greatest rewards require the ultimate sacrifice—your character. Ascend is a complete action RPG experience, free to play over Steam.
Game Features
Seamless Single and Multiplayer Action: Play with AND against other gamers as you each journey through your own private yet parallel paths to Ascension. While your experiences are separate, you will still be able to impact each other by sending them a blessing or surprising them with a curse.
Ultimate Prestige: Pledge your loyalty to one of the Three Gods – the chaotic goddess of darkness, the zealous god of light or the manipulative lord of the void – and pillage the land on their behalf. As you crush your enemies and spread your deity's influence, other players will kneel before your rule.
Ascend: The largest rewards require the ultimate sacrifice-your character! But all is not lost, as each life dedicated to your god brings new abilities that help shape you into the ultimate Caos warrior.
Evolving world: Behold the world as it changes dynamically beneath your feet, bowing to your growing power. As you discover the secret of defeating the Titans and secure your god's dominion over the world, you'll claim your place as a legend.
GamePlay
Crusade: Wage war with brutal weapons and the primal powers of the Gods of the Dark, Light, or Void as you battle in a parallel world—separate yet visible to other players—on a unique journey to Ascension.
Combat: Ascend features exciting combat that puts you in the role of a Caos. See how enemies react to your brutal finishing moves!
Challenges: Join your alignment in weekly challenges for total dominion and unlock special rewards for your effort!
Ascend: Hand of Kul

Screenshots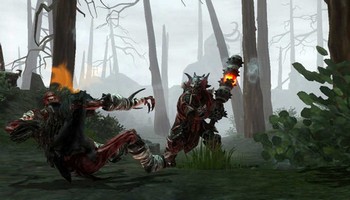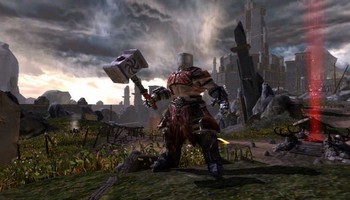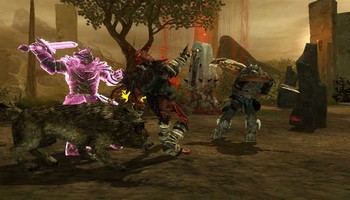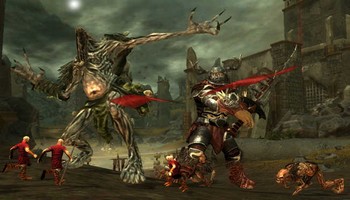 Ascend: Hand of Kul

Videos