Ashes of Creation Apocalypse is a free-to-play battle-royale standalone and prequel to the highly anticipated MMORPG Ashes of Creation by Intrepid Studios. It is both a testing ground for new systems and content in Ashes of Creation, as well as a unique last-man-standing action game where magic, steel, and chaos reign supreme. Ashes of Creation Apocalypse is a high fantasy, free-to-play experience where no two battles are ever the same. In Apocalypse, the world of Verra is on the brink of destruction – the only way out is to be the last one standing. It is an arena-based game which will support a number of different game modes, including battle royale-style gameplay, castle sieges, and gigantic monster horde battles! Our high fantasy setting, the vast array of gear and spells, and our massively destructible environments make for an experience unlike anything you've played. Hop in, stay alive, and win the glory.
Game Features
Multiplayer: Play solos, duos, or with up to 3 other friends in squads against other players online!
Building destruction: Hack away at the floor beneath your opponent or blow up the entire building with a potion launcher.
Diverse combat fighting styles: With various rarity levels, and a plethora of weapon and armor ability options, swap up your battle tactics, or find the one that suits you best.
Travel and movement options: Block and dodge your opponents, heroic leap on top of buildings to gain the height advantage, use your gryphon to travel long distances, or if you're lucky, find a trusty steed along your journey.
Ashes of Creation Apocalypse

Screenshots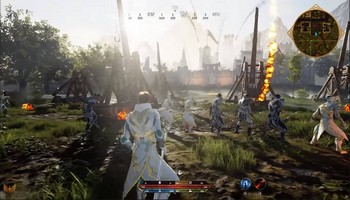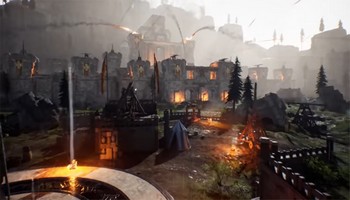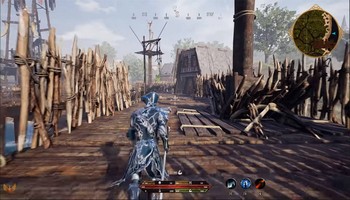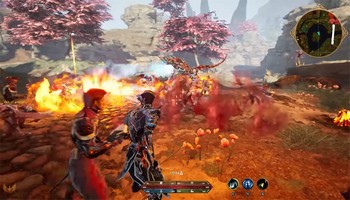 Ashes of Creation Apocalypse

Videos
trailer
trailer 2
trailer 3