Atlantica Online is a free-to-play fantasy MMORPG for PC (Windows) with tactical turn-based combat. The game is set in an alternate history Earth, the explorable regions including large parts of the world: Europe, Asia, North America, Africa and the mythical and name-giving continent of Atlantis. The setting is fantasy-themed with elements of steampunk and based upon mythological and historical events. Forge, control and upgrade your own army to discover the lost city of Atlantis in this strategic turn-based MMORPG.
Game Features
– Turn-based Combat System: Atlantica Online returns to the roots of traditional RPGs and incorporates classic turn-based combat with deep tactical and strategic elements that create unlimited possibilities as you battle against ancient foes and your fellow players!
– Mercenary System: Recruit up to 21 mercenaries to join you in your travels. You can have up to 8 mercenaries fight alongside you in battle, and change up your lineup or formation depending on the situation. Devise new tactics and maneuver accordingly during combat to expose your enemy's weakness.
– Town Control/Government System: Players have the ability to operate guilds that can take control of a town. Once in power, there are many variables to account for with the control of this community, including the town's policies for security, culture, industry, commerce, health, and the planning and construction of buildings. If you control a town, you have the potential to form your own nation. If you embrace the power, you can become king, with abilities and powers that no other player can possess. You can hire more people and influence guild masters under your command to wield even more power.
– Player Driven Economy: Atlantica Online utilizes a player-driven economic system. Players alone craft nearly all of the items and equipment in the game after collecting the required materials throughout the world. Atlantica Online was developed to create 'demand' and then 'supply' the necessary materials in a way that economic stability is guaranteed.
GamePlay
The game features a persistent world populated by player-generated characters and Non-player characters (NPCs). The player can choose from eleven different classes – each unique in its abilities and weapons – and customize their appearance. A distinguishing feature of the game is that accompanying the main character are up to eight mercenaries, each one almost as powerful as his or her leader. There are more than 40 different mercenary classes and those not currently following the main character can be stored and exchanged at any time.
In addition to their battle skills, all players may pursue a number of different crafting abilities that are advanced simultaneously to the normal gameplay instead of separately.
The game design puts strong emphasis on the concept of guilds. Guilds can control the various towns on the game map. Strong guilds can found nations and wage war on one another. Guilds and nations offer various benefits to their members such as passive boosts and 'Guild Crafting' where every member of a guild helps to advance a specific crafting process.
Battle in Atlantica Online is rather unusual for the genre as it is turn-based.[citation needed] Representations of hostile parties wander around the landscape; if a player clicks on such a representation, his/her party and the enemy party are transferred to a separate battlefield similar in fashion to battles in console role playing games and remain there until the battle is resolved. The battle system also features a time limit for a player to make their move.
Atlantica Online

Screenshots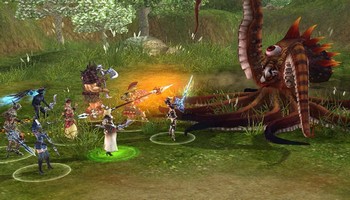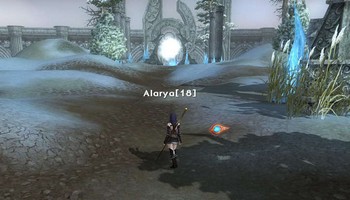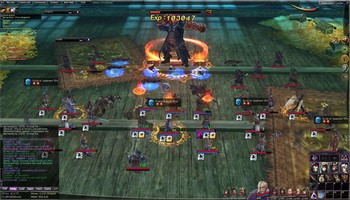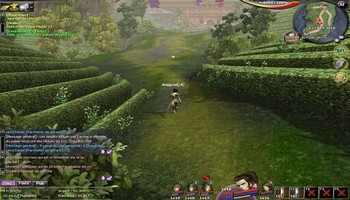 Atlantica Online

Videos
trailer
trailer 2
trailer 3