A.V.A (Alliance of Valiant Arms) is a free-to-play multiplayer online FPS for PC (Windows), currently in the process of being relaunched, that plunges you into the middle of a realistic world at war. Side with the European Union (E.U.) or Neo-Russian Federation (NRF) and take up arms across vicious urban battlegrounds. Test your skills against your friends in PVP or in Coop modes, in outrageous and unsparing strife modes or more tactical coop modes and challenges. AVA features over 65 different and realistic weapons to acquire and choose from. Many differently themed and realistic maps are available to be played on, such as Alderney (English Channel); Fontainebleau Forest (near Paris, France), Factory in the suburbs of Neuwied (Germany), Outskirts of Kiel (Germany), Historical Site at the Moeris Basin (Egypt), Outskirts of Zandvoort (Netherlands), Outskirts of Musina (South Africa), Rio de Janeiro (Brazil) – and more.
Game Features
▶ High Adrenaline: Powered by the Unreal3 engine, AVA offers immersive gameplay with HD graphics. throw yourself in stunning battlefields and feel the heat of combat in with meticulous details, realistic actions and character movements.
▶ Two game modes: Annihilation and Demolition with more in the pipeline.
▶ Solo or Coop: Dominate the battlefield and eliminate the competition in Player vs. Player missions – or hook up with some friends and comb through intense, objective-based Co-Op missions.
▶ Customize Your Soldier: The right soldier for the right situation: Choose from three soldier classes with different traits and specialties to match your play-style – then unlock unique skills and upgrades for your soldier.
▶ Three different classes: Sniper (long-range), Point Man (close quarters combat) and Rifleman (All-rounder).
▶ Wide variety of weapons: all reworked and remastered.
▶ Revamped Maps: all-time favourite maps renewed within Unreal 3 engine, including new layouts and new hideouts
Game Plot
In 2009, 11 Republics of Commonwealth of Independent States which were once scattered into pieces with a fall of former Soviet Union, come together for reintegration under the leadership of the President of Russia – 'Vladimir Mashkov', a conservative ultranationalist who successfully brings to life the great empire of NRF (Neo Russia Federation). The fast growth of NRF starts to cast dark clouds that may possible swallow entire Europe.
In January of 2011, as all political and economical approaches failed, EU forces with troops from Germany, France, England and Northern Europe lights up a fire of war by attacking NRF troop stationed in Poland.
January 2012. EU forces supported by US troops are now in ready for major attacks…
Free-to-play Model
AVA (Alliance of Valiant Arms) suffered from negative criticisms due to an obstructive free-to-play model, with slow level progression and capacity upgrading with the help of ingame credits earned only. Moreover the model featured what many players dislike: time-limited unlocks, which allow you to use a weapon on the basis of rent.
AVA (Alliance of Valiant Arms)

Screenshots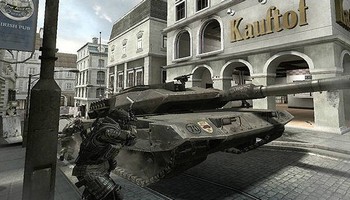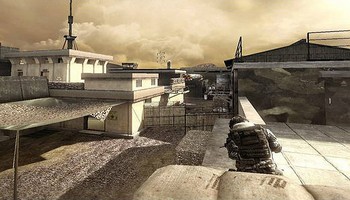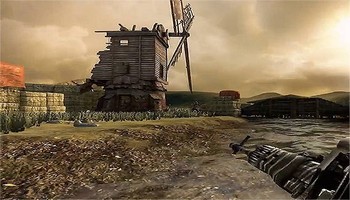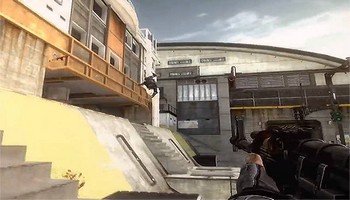 AVA (Alliance of Valiant Arms)

Videos
trailer
trailer 2
trailer 3