AxE: Alliance vs Empire is a free-to-play, massive and innovative MMORPG set in a mysterious, fantasy open-world. Enter the epic conflict between two powerful factions as they fight to control the fate of the world. Play online fantasy games with your friends and millions of players worldwide, using single player, co-op and competitive modes inspired by the best MMOs and open-world games on PC and console. With a rich fantasy story, a comprehensive set of features, and a living open-world, AxE offers one of the most fully realized game worlds on mobile. Join players on the newly launched server!
Game Features
CO-OP & COMPETITIVE GAME MODES
– Battle with your friends and millions of players across the globe.
– Play competitive modes, from smaller, tactical 4 vs. 4 player faction combat to large-scale PvP battles.
– Raid with your friends to defeat powerful dungeon bosses like dragons and giants.
– Join a guild and plan around upcoming events using advanced guild, chat & team management systems.
– Epic 'Annihilation' PvP mode
FANTASY RPG STORY AND CHARACTERS
– Enter a fantasy world and the epic conflict between the Darkhaan Empire and the Galanos Alliance.
– Battle for control of rare and powerful relics to unlock the power of the universe.
– Choose your path, with different missions and settings based on the decisions you make.
– Encounter unforgettable friends and foes along the way.
OPEN WORLD RPG
– Explore an open world, filled with diverse locations, characters, quests, missions and loot, all filled with rich narrative and history.
– Explore 22 unique areas, from the deserted plains of Lakeside Base to the inner sanctums of Venyon Island.
LEVEL UP & CHARACTER CUSTOMIZATION
– Choose from six different and highly customizable character classes from the two factions.
– Customize and upgrade your weapons, armor, abilities and more to match your play style and defeat your opponents.
– Level up and apply your signature style to your character with unique skills and abilities.
– Ascend your character's power to the next level by earning and enhancing your Wings
– Collect new Class Gear to further boost your combat strength
CONSOLE-LEVEL GRAPHICS & PHYSICS
– AxE offers full 3D, console-level graphics and motion physics for fast and dynamic real-time movements and super-fluid controls.
New Game Features
Adorable Companions The baby goat and fantastic red panda pets are now available to tag along, each with four cute colorways and outfits;
New PvP Mode Squad Strike In this all-new relay battle mode, player trios go head-to-head in turn-based combat for valuable rewards. Spectating team members can take advantage of their position by using debuffing skills against enemies;
Fresh Weapon Costumes Players can now customize the appearance of their avatar's weapons, which can be upgraded to enhance character strength;
Gear Enhancement Level Extension – Player gear can now reach a maximum of Level 25, where it will display a special mystical effect;
Pirate Costumes All six character variants can now unlock festive pirate-themed costumes;
Special Events Players are invited to vanquish event dungeon monsters in the Enchanted Sea Mining Event to earn Event Coins that can be used to make Pet Upgrade and Pet Gear Upgrade Stones;
Wheel of Fortune Every completed event mission now rewards players with a special Fortune Ticket, that allows them to spin the wheel for valuable rewards.
AxE: Alliance vs Empire

Screenshots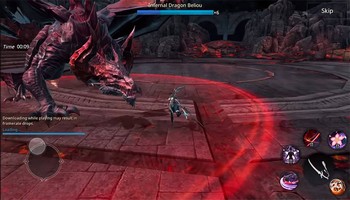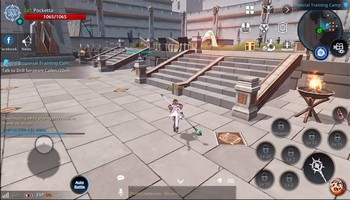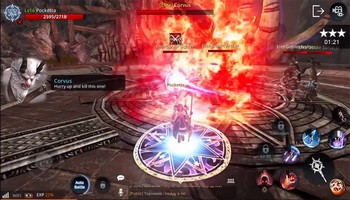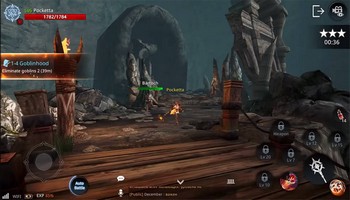 AxE: Alliance vs Empire

Videos