Battle for Graxia was a free-to-play multiplayer online battle arena game MOBA developed by Petroglyph Games for Microsoft Windows. Players get into the action by joining the game queue for the scenario of their choice as either a solo player or as a group. With every game that you complete, you earn experience, advancing your account level and unlocking persisted perks like the discipline tree and artifact slots to further customize your game experience! The game went open beta on Steam on November 28, 2012 in substitution of its predecessor Rise of Immortals. The game shut down on June 27 2013.
Features
Lots of Characters | Play with over 21 unique Immortals with more released regularly.
Persistent Character Progression | Advance your Immortals through a persistent skill tree and upgrade them with special abilities.
PvP and PvE Maps | Participate in 2v2 up to 5v5 battles or try out co-op PvE maps.
Social Features | Utilize Battle for Graxia's social hub to show off your characters, chat with other players, browse leaderboards, manage friend and guild lists, and more.
Battle for Graxia features a social hub where players can show off their enhanced Immortals, chat, emote, browse leaderboards, shop, manage friend and guild lists and more. Players also have the option of taking their Immortals through cooperative Player versus Environment (PvE) scenarios to learn the game, try out new abilities and earn persistent experience before jumping into Player versus Player (PvP) matches online.
Battle for Graxia

Screenshots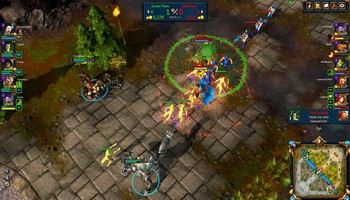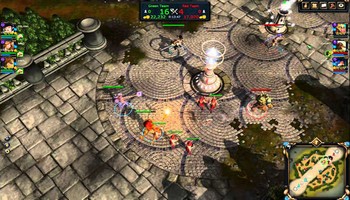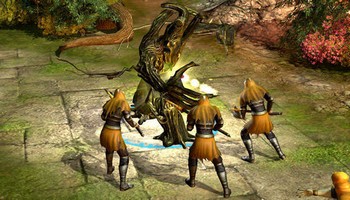 Battle for Graxia

Videos